Sports
WATCH: UNC coach Hubert Davis is cheered on in side interview for NCAA championship game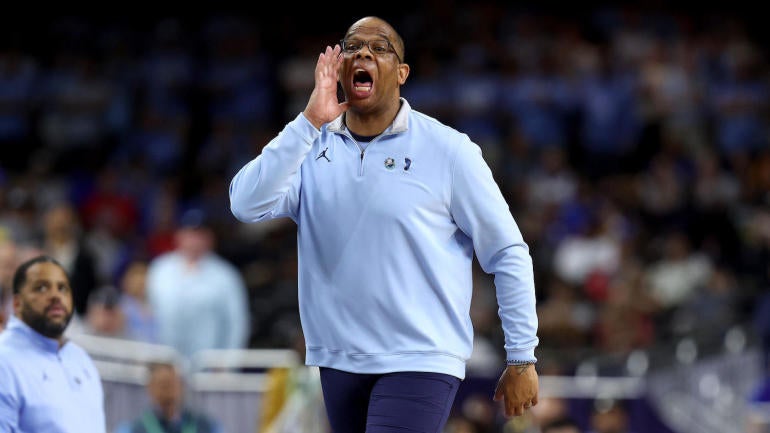 Getty Images
Despite a slow start, North Carolina was able to rally against Kansas in the first half of Monday's national championship game. During a media break, UNC freshman head coach Hubert Davis revealed how enthusiastic he was about his team's efforts.
Davis was pretty fired up for the first 20 minutes of the action and had clearly been screaming quite a bit on the sidelines. After all, the Tar Heels head coach doesn't usually have such a hoarse voice.
Kansas took control of the game after the opening tip and extended a seven-point lead in the opening minutes. Davis' group was never ruffled, however, and rallied to take a 15-point lead into the dressing room.
At the break, the Tar Heels are shooting just 36.4 percent from the field but playing an impressive defense that has made Kansas nervous. Additionally, North Carolina closed out the first half on a 26-7 run marked by 12 points and 10 rebounds from star Big Man Armando Bacot.
It's safe to say that Davis was pleased with his team's efforts at both ends of the court in the first half. Despite entering the NCAA tournament as a No. 8, North Carolina was 20 minutes away from winning its seventh national title in program history.
https://www.cbssports.com/college-basketball/news/watch-unc-coach-hubert-davis-gets-fired-up-in-ncaa-championship-game-sideline-interview/ WATCH: UNC coach Hubert Davis is cheered on in side interview for NCAA championship game