Virginia leaders create antisemitism task force to monitor rise in hate crimes: 'first of its kind'
Virginia authorities have created a "first of its kind" Antisemitic Task Force dedicated to monitoring and countering antisemitic activities across the state.
According to WAVY, Attorney General Jason Miyares announced the task force Wednesday during Virginia Jewish Advocacy Day along with Gov. Glenn Youngkin, Lieutenant Gov. Winsome Earle-Sears and local members of the Jewish community.
"Anti-Semitism is the oldest and most enduring form of bigotry known to mankind," Miyares said. "American Jews have faced horrific anti-Semitic discrimination and violence, and it continues to this day. My Antisemitism Task Force will help our office monitor, combat, and educate Virginians about hatred of Jews."
According to Miyares, the task force is the first of its kind in the country and emerged amid the governor's efforts to eliminate hate-based intolerance.
VIRGINIA DEMS KILLED MEASURES TO COMBAT ANTISEMITISM – JUST BEFORE HOLOCAUST MEMORIAL DAY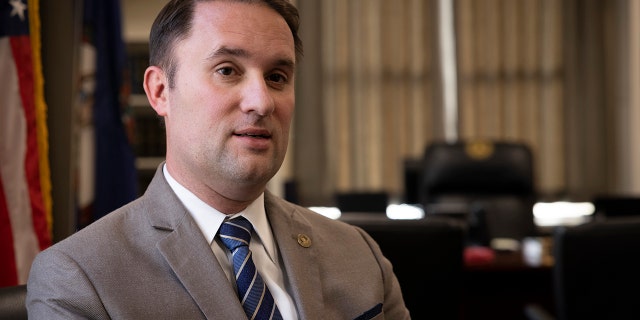 On his first day in office, Governor Youngkin ordered the creation of a commission to combat anti-Semitism. Later that year, Youngkin said Virginia saw nearly 350 reports of anti-Semitic acts.
"Hate, intolerance and anti-Semitism have no place in Virginia, and I appreciate the committee's hard work in highlighting and addressing these issues," Gov. Youngkin said. "We have challenges in Virginia and we must work together to address them. For Virginia to be the best place to live, work and raise a family, the Commonwealth must welcome people of all faiths, ethnicities and backgrounds with open arms."
AS ANTI-SEMITISM RISE, AMERICAN JEWISH GROUPS WANT TO TAKE A STAND AGAINST THREATS
The commission released a report in December 2022 calling for increased education about the Holocaust and Judaism and increased reporting of hate crimes.
"During Governor Youngkin's first year in office, I have respected his desire to address division in various forms and instead find moments to bring people together to make Virginia a better place," said commission chair Jeffrey Rosen. "This is one of those moments, and I hope this report reflects the work of our 15-strong commission. The Commission's recommendations to combat anti-Semitism represent a timely and comprehensive opportunity for Virginia to combat this form of hatred and bigotry head-on."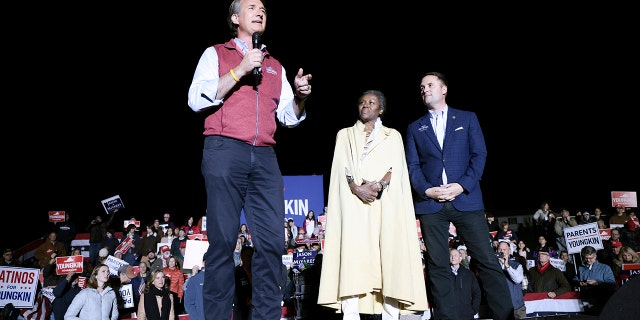 "Rising antisemitism in America and Virginia cannot be tolerated. To that end, the work of the Commission will provide valuable tools to combat hate and to realize the vision of freedom from persecution set out by our Founding Fathers," said Commission Vice-Chairman Arthur Sandler. "It has been an honor to serve the Commonwealth on the Commission and I look forward to working with Governor Youngkin to combat anti-Semitism and hatred in all forms."
HOUSE GOP DEMANDS INVESTIGATION OF 'ANTISEMITIC' NEW YORK AUDIT QUESTIONS 'REVIEW' OF HISTORY ABOUT ISRAEL
The new task force will initially include staff from the Attorney General's Office.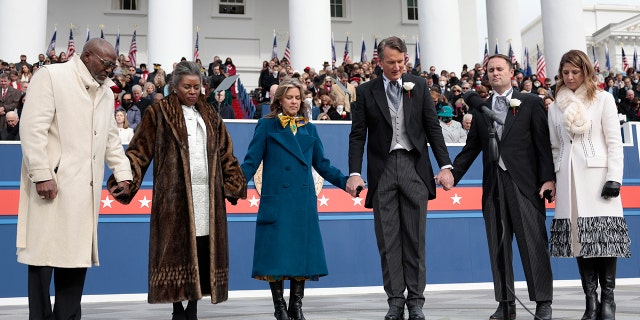 CLICK HERE TO GET THE FOX NEWS APP
Additional leaders of the Jewish community will be appointed in the coming months.
Virginians are encouraged to report antisemitic discrimination to the Virginia Office of Civil Rights because religious discrimination is illegal under the Virginia Human Rights Act, Wavy reported.
https://www.foxnews.com/politics/virginia-leaders-create-antisemitism-task-force-monitor-rise-hate-crimes-first Virginia leaders create antisemitism task force to monitor rise in hate crimes: 'first of its kind'