Union: Fired paramedics weren't given enough information in Nichols' response
The leader of a union representing most of the Memphis Fire Department said three employees who were fired after Tire Nichols died were not given enough information when responding to calls for medical help.
Thomas Malone, president of the Memphis Fire Fighters Association, also wrote in a letter to city council members that information was withheld from those first responders by local people.
Nichols, who is black, was beaten by Memphis police after being pulled over for an alleged traffic violation on Jan. 7. However, Police Chief Cerelyn "CJ" Davis said publicly released footage could not show why Nichols was stopped in the first place.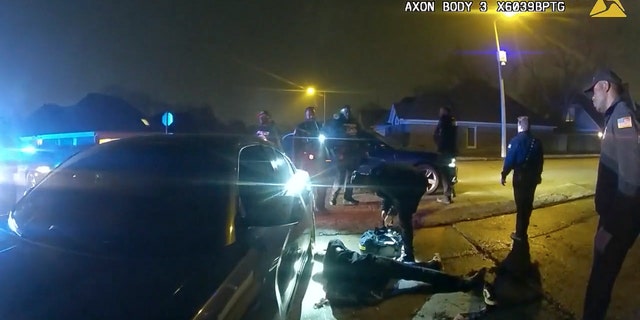 The union leader defended the fire department as a whole, saying its more than 1,600 employees "serve this city and its citizens with purpose and intent every day."
The Daily Memphian reported and published a copy of the letter, which said, "There is no way a member could be truly prepared for a situation that occurred on January 7, 2023."
THE FORMER MEMPHIS OFFICER STATED IN TIRE NICHOLS DEATH ALLEGEDLY BEATING A PRISONER YEARS EARLIER
"Our members did not receive adequate information upon dispatch or upon arrival at the crime scene," Malone wrote. "Frankly, information was withheld from those who were already on the ground, causing our members to handle things differently than they should have."
Three firefighters were fired after Nichols died. A total of 13 police officers have either been disciplined or are under investigation for their role in Nichols' death. Six have been released and five of them face murder charges. Two Shelby County sheriff's deputies were also suspended.
Two of the former firefighters, EMT Robert Long and advanced EMT JaMichael Sandridge, have had their licenses suspended by a state medical board. Lt. Michelle Whitaker was the third employee to be fired. Her license was not considered for suspension, although board members of the state emergency services noted further action could follow.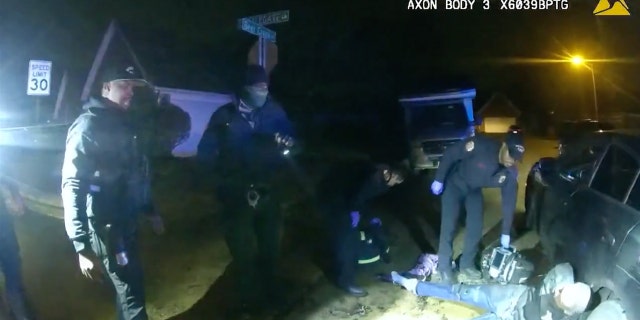 Memphis City spokeswoman Arlenia Cole told the Daily Memphian that all three former firefighters have appealed their firings.
Fire chief Gina Sweat said the department received a call from police after someone was pepper sprayed. When workers arrived at 8:41 p.m., Nichols was handcuffed to the ground and thrown into a squad car, the statement said.
EX-MEMPHIS POLICE OFFICERS SUGGESTED AT TIRE NICHOLS' DEATH 'SCHLOUD' BLACK ARMY VET 'SCHLOUD' AND BEATING HIM 3 DAYS EARLY: LAWSUIT
Long and Sandridge, based on the nature of the call and information provided to them by police, "failed to conduct an appropriate patient assessment of Mr. Nichols," the statement said. Whitaker remained in the vehicle with the driver while responding to Nichols' beating, the department said.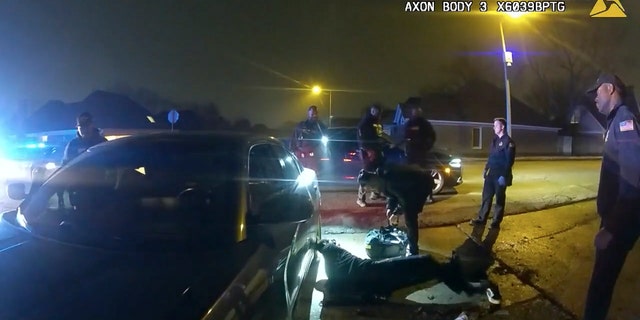 An ambulance was called and arrived at 8:55 p.m., the statement said. An emergency room attended to Nichols and drove him to a hospital at 9:08 p.m., which was 27 minutes after Long, Sandridge and Whitaker arrived, officials said. Nichols died three days later.
An investigation found all three violated multiple policies and protocols, the statement said.
"They were responding to what they saw, what they were told at the scene," Sweat recently told city council members. "Obviously they have not reached the level that we expect or that the citizens of Memphis deserve."
CLICK HERE TO GET THE FOX NEWS APP
Before Long and Sandridge's licenses were suspended earlier this month, the state EMS board viewed 19-minute surveillance video that showed the two first responders failing to attend to Nichols, who was not sitting upright at the side of the vehicle could stay. lie on the floor several times.
EMS board member Sullivan Smith said it was "obvious even to a layman" that Nichols "was in terrible distress and needed help."
https://www.foxnews.com/us/union-fired-emts-didnt-get-enough-info-nichols-response Union: Fired paramedics weren't given enough information in Nichols' response