The Texas funeral home has been sued after the man's body "literally rotted" for days during the winter storm
A Texas funeral home is being sued for $1 million by a family who say their loved one's body "literally rotted" during Winter Storm Uri in 2021.
According to the lawsuit obtained by Fox 26 Houston, Julietta Guerra is seeking financial relief from the Integrity Funeral Home in south Houston after she said her son Edward Silva was not embalmed in four days.
Dolcefino Consulting said Silva died unexpectedly on February 9, 2021, and the funeral home received his body from the Harris County Medical Examiner's Office on February 11. His memorial service was scheduled for February 17.
Funeral director Hilda Rojas reportedly assured Guerra that her son would be embalmed and "he would look like he was real." Rojas also reportedly told her that she could see him after the embalming, which would take place on February 12.
FUNERAL OWNER WHO SHARE BODS, SELLED BODY PARTS, SENTENNED TO 20 YEARS IN PRISON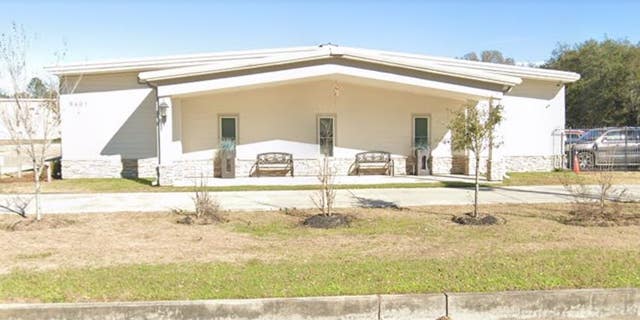 In the lawsuit, Guerra said she called on February 12 to ask if she could come to see her son's body and was told he wasn't ready. The same thing happened the next day.
Winter Storm Uri then hit Houston on February 14, and Guerra said she couldn't contact anyone at the funeral home, so she and her husband drove to the store to find the doors locked and no one inside. As they drove around the building, she said, they noticed there were no generators.
Rojas reportedly called Guerra to say the electricity had been cut and the service had to be postponed. On February 21, the lawsuit says he told her she could come to see her son now and that the funeral could take place on February 23.
INDIANA FUNERAL HOME FELL IN RESIDUE IN PROCESSING OF BODY THAT BEGIN TO STACK AND DESTROY: REPORT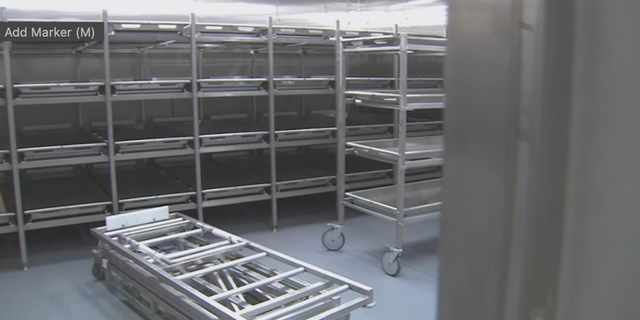 Guerra came to the funeral home with a beautician on February 22 to do Silva's hair and makeup. The lawsuit said it was "severely decomposed" and smelled so bad that the beautician told Guerra's sister not to let her son see it. The head of the funeral home reportedly never told any family members about the condition of the body.
The lawsuit described his skin as "so sensitive that when he applied makeup, his skin slipped and fell off." His hair also fell out when she tried to cut and style it.
"The body was badly decayed and smelled foul. Edward had been cut open and not sewn back up. There was a gaping hole in his chest, an empty cavity that wasn't stuffed. He didn't look like he had been embalmed – a horrible smell," the lawsuit reads.
Even the mourning suit that the family had brought for Silva did not fit because of "extreme postmortem swelling". The clothes eventually had to be cut open and draped over his body for him to wear.
IOWA WOMAN WRONGLY DECLARED DEAD 'TAKING AIR' AT FUNERAL HOME
At the funeral home, Rojas reportedly suggested spraying Silva's body with cologne to cover the smell. He also suggested putting coffee grounds in the coffin, but nothing worked.
Guerra also asked Rojas why her son was bleeding and his nails were black when he was embalmed, according to the suit. He reportedly did not respond. Rojas reportedly attempted to put Q-tips in Silva's ears to stop a liquid that was "leaking out."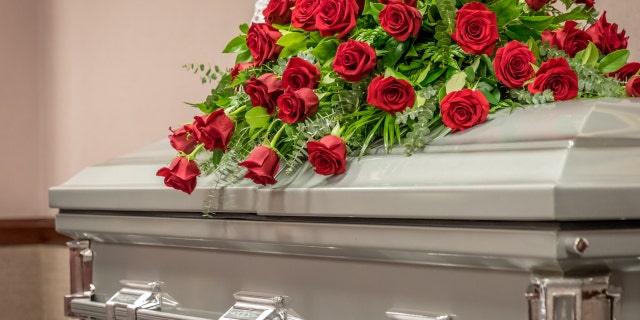 The lawsuit said the family had no choice but to hold a closed casket service on the day of the funeral because the smell was still so bad. More than 100 friends and family members attended the funeral and noticed the smell, leading many to hold their noses and some to "choke" at the smell.
Days after the funeral, Guerra went to collect her son's things, and the director told him he assumed she wanted them thrown away. The items were reportedly thrown because they were "covered with excretions from a decomposing body."
"No family should have to endure the desecration of their loved one's body like the Guerra family," said family lawyer Omar Khawaja. "We intend to hold the Integrity Funeral Home at Forest Lawn Cemetery accountable for their outrageous conduct."
CLICK HERE TO GET THE FOX NEWS APP
According to the lawsuit, Rojas called Guerra months after the funeral and asked her not to sue the funeral home, saying they would have to "let people go" if she did.
The lawsuit states that Integrity Funeral Home was "grossly negligent" in its actions and care of Silva's body.
Guerra reportedly suffered from mental anguish and depression since the funeral home's handling of her son. She was also said to have been "haunted" by the horrific experience.
Fox News Digital has reached out to the Integrity Funeral Home at Forest Lawn Cemetery for comment.
https://www.foxnews.com/us/texas-funeral-home-sued-after-mans-body-left-literally-rot-days-winter-storm The Texas funeral home has been sued after the man's body "literally rotted" for days during the winter storm