"The Sodfather," groundsman for every Super Bowl field in history, prepares for one final game
As the Kansas City Chiefs and Philadelphia Eagles prepare for Sunday's Super Bowl showdown, "The Sodfather" has been busy preparing the field as he has done since the big game started.
Nothing stopped 94-year-old NFL groundsman George Toma – affectionately known as the "God of Sod". He reflected on his legendary career in which he tended every Super Bowl field, including this year's turf at State Farm Stadium in Glendale, Arizona.
"I'm here to give the players the best possible conditions to play on a safe field and then some," Toma told America's Newsroom on Friday.
Toma began working the fields for Super Bowl I in 1967 on a budget of $500. He began his career in 1942 at the age of 13 as a groundsman and later served as a groundsman for the Kansas City Chiefs in 1963. He also served as chief groundsman for the 1984 and 1996 Summer Olympics in Los Angeles and Atlanta.
PATRICK MAHOMES RECEIVES SECOND NFL MVP AWARD BEFORE SUPER BOWL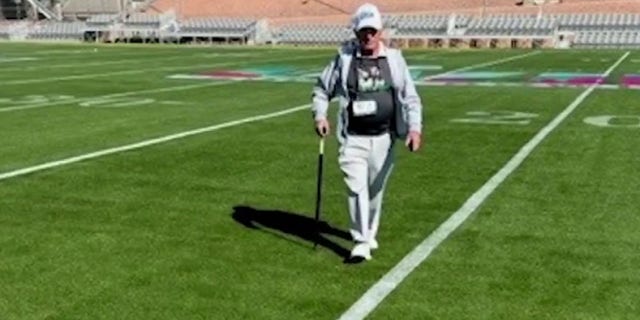 Super Bowl LVII will be Tomas' last. But with the prospect of even greener pastures in retirement, The Sodfather has one last job to do.
"I think the weed we have here today is the second best weed we've had in 57 Super Bowls," Toma boasted. "He comes from West Coast farms here in Phoenix and it's a beautiful breed of Bermuda Tahoma and he's outstanding in the field at the moment. Even if he gets beaten pretty well by halftime show practices."
"I don't like them trampling on that good grass," he added with a smile when asked if he'd seen halftime headliner Rihanna's rehearsals.
"After they rehearse, we spend hours brushing them up with brushes to get the leaves to stand up again," he said.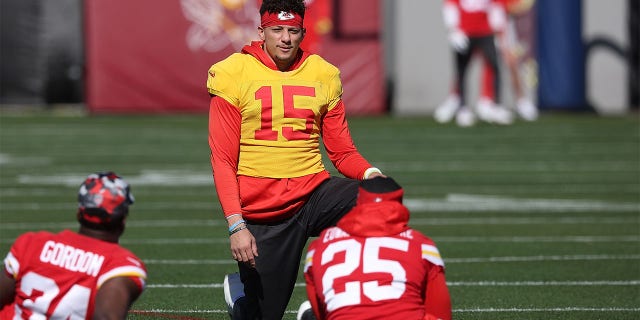 Sunday's matchup between the Chiefs and the Eagles will be played on natural grass. The field costs about $800,000 and took about 18 months to grow. A crew of 30 has been working for months to get State Farm Stadium ready to play.
SUPER BOWL SHOWDOWN DIVIDED AMERICA. WILL EAGLES OR CHIEFS LIFT THE LOMBARDI TROPHY?
Toma believes the final Super Bowl game of his pro career will be one of the best yet.
"I think it's one of the best matchups in a long time between the Eagles and the Chiefs. And I think the fans are going to see a very interesting game," he said.
When asked which team he's passionate about, Pennsylvania-born Toma recalled an amusing exchange with NFL Commissioner Roger Goodell when the Chiefs played Super Bowl LIV in 2020.
"I told Roger I had to stand up for the Chiefs because I work for the Chiefs and Lamar Hunt and I are very, very close. And he said, 'George, you work for the league, the league pays you. You have to be normal.'"
CLICK HERE TO GET THE FOX NEWS APP
The God of Sod then ended his interview with a blessing: "May all your happiness be as numerous as blades of grass now and in the years to come…and more."
Super Bowl LVII begins Sunday, February 12 at 6:30 p.m. ET on FOX.
https://www.foxnews.com/media/the-sodfather-groundskeeper-every-super-bowl-field-history-prepares-last-game "The Sodfather," groundsman for every Super Bowl field in history, prepares for one final game