"The Last of Us" fans are looking for the shelter of the memes
Photo via HBO Max
As Neil Druckmann originally wrote The last of us As a PlayStation exclusive, he probably wanted his magnum opus to be the stuff of heartbreak, fear and tears. How else would we reconcile the sheer volume of tragic things happening to the characters in this dark post-apocalypse? As Episode 5 of the live-action adaptation wraps up this sad note, people on social media are once again turning to memes for comfort, albeit a small one.
Meanwhile, DC just announced that one of its superheroes will take on a different nickname that harkens back to its origins before Marvel swooped in and trademarked it for Carol Danvers. In other news, Pedro Pascal discussed The Mandalorian Season 3 and teased fans about what to expect in Din Djarin and Baby Grogu's next big adventure.
Finally, The last of us Star Lamar Johnson, who portrayed Henry on the show, talks about that tearful scene and how he approached filming.
Check out these latest memes last of us Episode when you need something to wash away the pain
Losing Bill and Frank to Sarah and Tess apparently wasn't enough The last of us, because once the show introduced two new likable characters in Episode 5, their fate was sealed in the most brutal way imaginable. We almost feel like we shouldn't get attached to any characters in this dark world given the odds of survival as they are.
The community is, of course, heartbroken by what happened to Henry and Sam, so they're celebrating the show's emotional power through memes and other reaction posts on social media. We've rounded up some of the best tweets in a recent post, so feel free to check them out if you want to share the pain with your fellow geeks.
Say goodbye to Shazam and meet The Captain
DC Comics just announced that Billy Batson aka Shazam is returning to his roots by taking on the role of Captain. Batson was originally named Captain Marvel in the early '40s, but now that the name has been picked up by competition for Carol Danvers, DC is settling for the next best thing. From now on, Shazam will be led by The Captain, which is fitting considering the character was conceived in the WWII era.
Here's how Lamar Johnson brought the perfect live-action Henry to life The last of us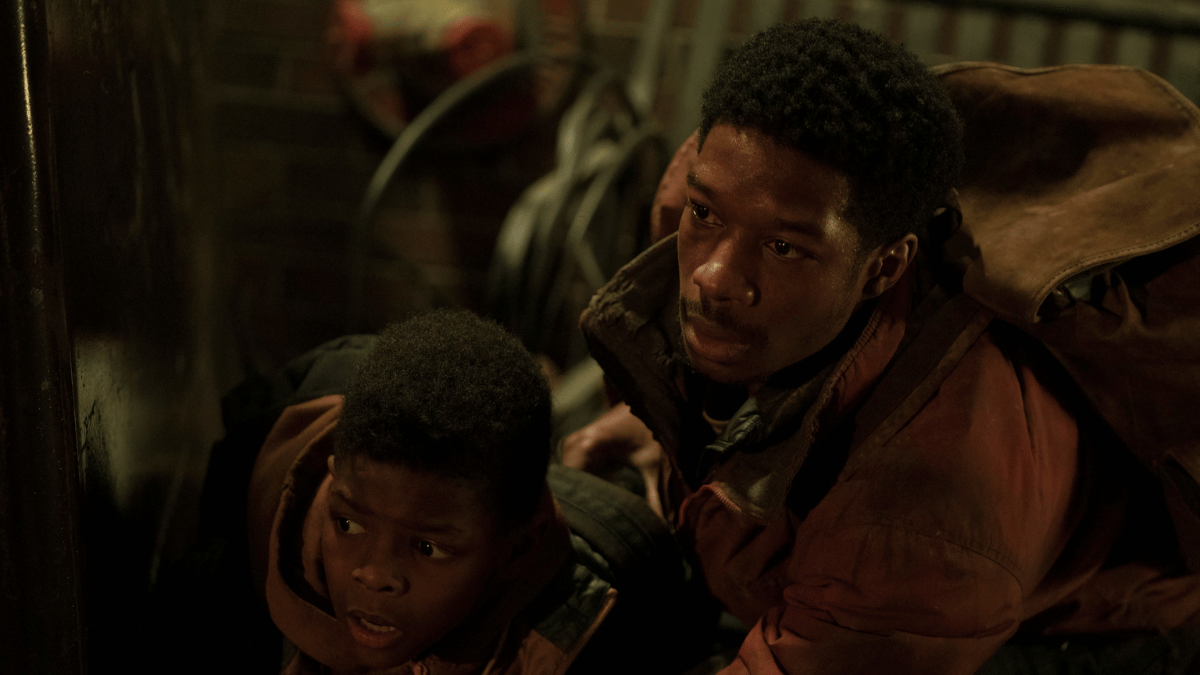 The last of us portrays Henry and Sam as two brothers who will do anything to survive in their brutally unforgiving world. Henry might not be nearly your stand-up citizen, but the two are among the more decent people Joel and Ellie have encountered on their respective travels. And so, in the final moments of Episode 5, her death hits viewers like a truck.
Preparing for this emotional roller coaster ride wasn't a walk in the park for Lamar Johnson, but the actor took it easy and embraced the challenge. Speaking recently about what it was like bringing Henry to life on the small screens, Johnson said: "To be honest it was really nerve wracking when I first read it because by that point I already had the job got and I knew in my head what I had to get myself into. But I also enjoy challenges here. I enjoy things that make me nervous because it means I care if I'm nervous about it.
The Mandalorian Season 3 will finally give fans what they've been asking for, says Pedro Pascal
While it's easy to get lost in Din Djarin and Grogu's intense adventures across a galaxy far, far away, fans have been patiently waiting to see more of the Mandalorians in Jon Favreaus war of stars Series. Season 3 finally addresses that desire by bringing Mandalorian culture to the fore. At least that's what Pedro Pascal recently told Empire.
"What I love most about Season 3 is how much the world opens up in terms of Mandalore and the Mandalorian. That means so many different facets of culture, politics, rules and discoveries. Delicious doors fly wide open," said the star.
We only have one thing to say about that… This is the way.
https://wegotthiscovered.com/movies/latest-sci-fi-news-the-last-of-us-memes-help-us-cope-with-episode-5s-heartbreaking-ending-as-dc-changes-the-moniker-for-one-of-its-most-popular-superheroes/ "The Last of Us" fans are looking for the shelter of the memes