Story of Biden-secret documents shines a light on social media: 'Watch how fast this goes away'
Twitter users pounced on the news, which revealed that on November 2, President Biden's personal attorneys discovered a "small number of documents with secret markings" in a locked cabinet at the Penn Biden Center.
According to the lawyers, the documents were found after they planned to vacate the office space, and the National Archives soon took possession of them on Nov. 3, with the Justice Department reviewing the matter.
Many people pointed to the similarities between this news and the FBI raid on former President Trump's Mar-a-Lago home last year, when the FBI seized about 300 classified documents. At the time, Biden called Trump "completely irresponsible" and questioned how that could happen in the United States
"How could that happen? How could someone be so irresponsible? Biden said 60 minutes. "And it's just — totally irresponsible."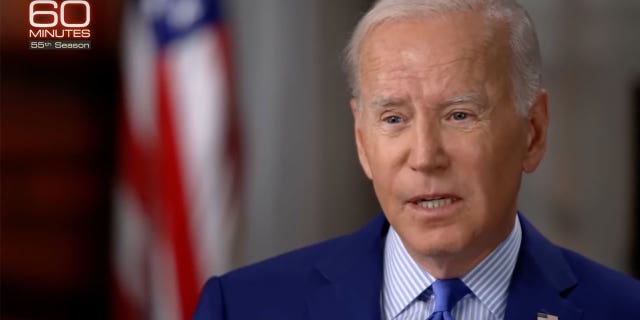 EL PASO CLEANUP AHEAD OF BIDENS BORDER TRIP HIT AS 'LOUD TENANTS' TRYING TO SAVE THEIR DEPOSIT
Conservative Twitter users were quick to ridicule the irony of the message, as well as the contrast between the treatment of Biden and Trump.
"But… but… I've been repeatedly assured that keeping classified documents in your private residence is a chargeable misdemeanor, if not treasonable. Look how fast this is going away," tweeted Hot Air writer Jazz Shaw.
"Holy crap @FBI did you guys see that?!?!? Radio host Dan O'Donnell posted.
Greg Price, Senior Digital Strategist at X Strategies, similarly wrote, "SEND THE FBI. RAID IMMEDIATELY. JOE BIDEN STOLES SECRETS FROM OUR GOVERNMENT."
Washington Examiner author Jerry Dunleavy tweeted, "It's objectively funny that Biden stashed some classified documents and everyone knows it."
"I'm not really impressed unless your classified ad is on a fake homebrew email server in a basement. Anything else is anticlimactic," wrote American Commitment President Phil Kerpen.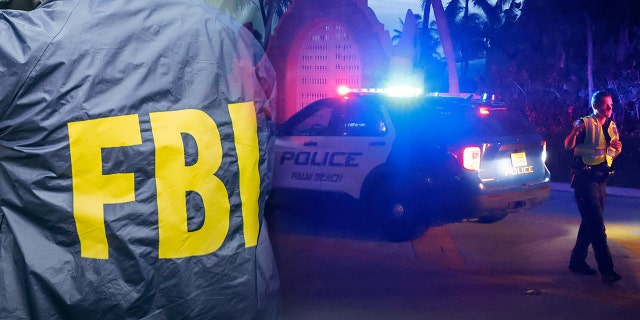 BIDEN'S EL PASO VISIT WAS LONG OVERDUE: 'WHY DID IT TAKE 50 YEARS?'
In contrast, liberal Twitter users attacked mainstream media's coverage of the news, insisting Trump's example was far worse.
Writer Thor Benson tweeted: "For Biden's people to discover a small number of top secret documents and then immediately turn them in is not the same as Trump deliberately taking a large number of top secret documents and then lying about them, but I suspect we are for." stupid nonsense on both sides."
"There's a lot of October 2016 energy in this tweet," wrote Rolling Stone Digital Director Lisa Tozzi.
Podcast host Bob Cesca wrote, "The documents were immediately turned over to NARA and the DOJ was notified. But good job suggesting a parallel to Trump's document theft. 'Discovered and returned' could have matched your tweet. Delete your account, CBS News. Pathetic."
LA Times columnist Harry Littman commented, "Lots of critical distinctions, but they won't stop McCarthy Jordan and the new Hit Squad from howling to heaven…"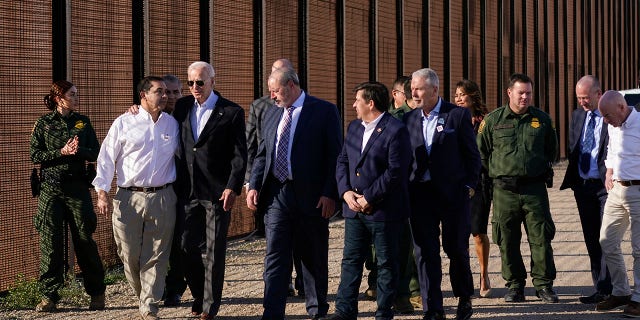 CLICK HERE TO GET THE FOX NEWS APP
Rep. James Comer, R-Ky., chairman of the House Oversight Committee, criticized the news as an example of a "two-tier" justice system and announced plans by the committee to examine the records.
https://www.foxnews.com/media/biden-classified-documents-story-lights-social-media-watch-fast-disappears Story of Biden-secret documents shines a light on social media: 'Watch how fast this goes away'