News
Senate Democrats want to advance Jackson's nomination after a tie in committee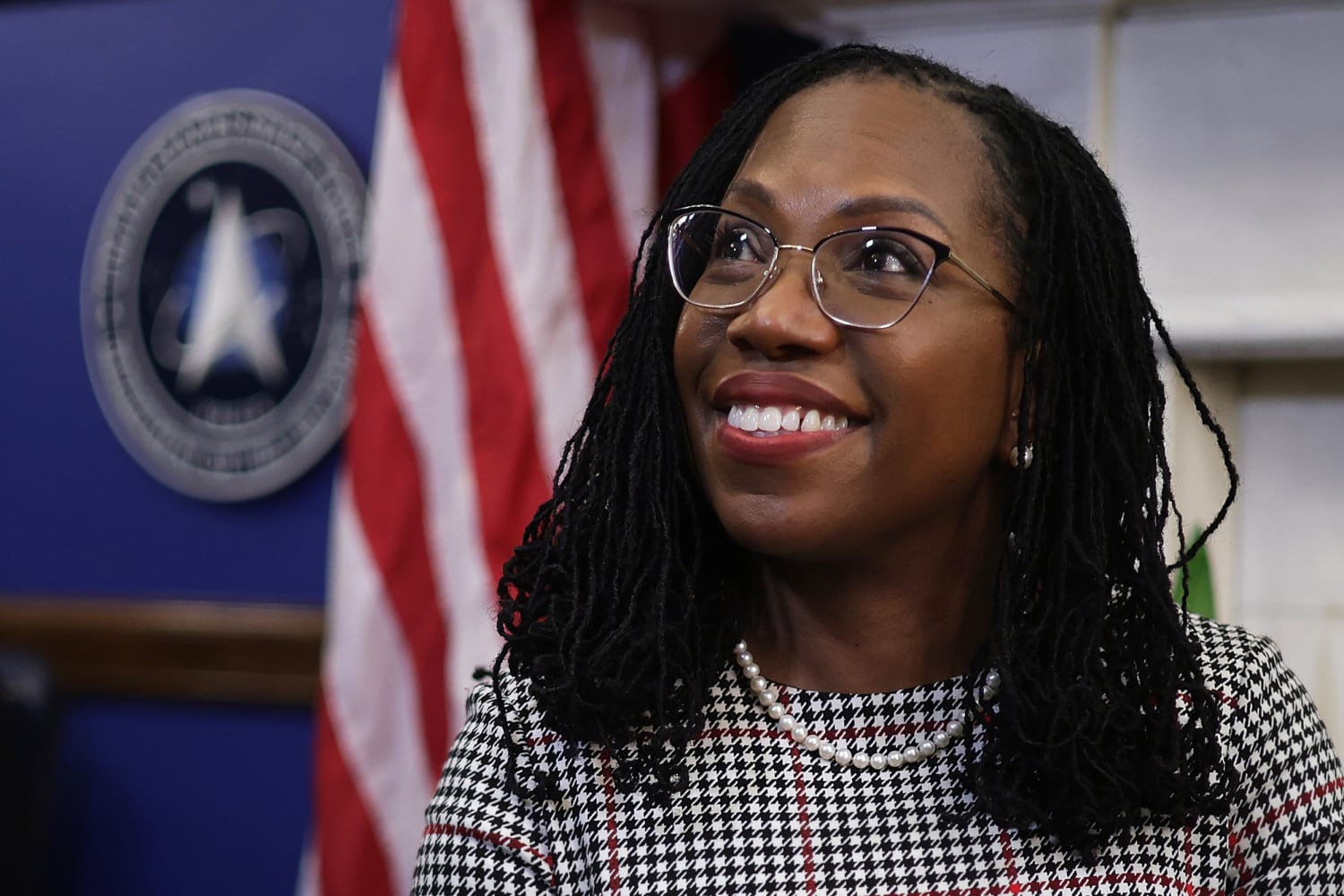 WASHINGTON — The Democrat-controlled Senate plans to proceed Monday with the Supreme Court nomination of Justice Ketanji Brown Jackson after a tie vote in committee.
The Judiciary Committee is stuck on a party-line vote 11-11, with all Democrats voting yes and all Republicans voting no.
The tie means Jackson is stuck in committee until the entire Senate votes to pull her nomination from the panel and begin debate.
Senate Majority Leader Chuck Schumer planned to do so Monday, and the chamber is expected to vote shortly thereafter. A final vote on the nomination is expected later this week.
The committee vote was delayed several hours after Senator Alex Padilla, D-Calif.'s flight was turned back to Los Angeles. He took another flight and arrived later for voting.
Senate Judiciary Chairman Dick Durbin, D-Ill., has criticized some unnamed Republicans for making "discredited allegations" against Jackson during recent hearings.
"She stayed calm and collected. She displayed dignity, grace and poise," Durbin said ahead of the committee vote, praising Jackson as "extremely well qualified with a brilliant legal mind of the utmost character and integrity."
Most Republicans said they couldn't support Jackson because of their "legal philosophy." Some also complained about their conviction record in child exploitation cases.
If confirmed, Jackson would become the first black woman to serve on the Supreme Court.
"A historic step was taken today. With the Supreme Court set to review cases that will impact everything from climate change to voting and reproductive rights, representation is paramount," said Janette McCarthy Wallace, NAACP general counsel. "Ketanji Brown Jackson is highly qualified to serve on the Supreme Court and her voice matters now more than ever."
https://www.nbcnews.com/politics/supreme-court/senate-democrats-advance-jackson-nomination-tie-vote-committee-rcna22818 Senate Democrats want to advance Jackson's nomination after a tie in committee