Republicans are pushing for an investigation into whistleblowing allegations at Missouri's transgender clinic
Missouri officials have called for an investigation into a transgender clinic after a whistleblower report claimed that the facility's treatments were "morally and medically appalling".
"We take this evidence seriously and are investigating thoroughly to ensure children are not being harmed by individuals who may care more about a radical social agenda than children's health," Missouri Attorney General Andrew Bailey said Friday and called the allegations "troubling". "
Bailey revealed he had heard the allegations two weeks earlier but had waited until the report was released to announce public action, the St. Louis Post-Dispatch reported.
Senator Josh Hawley, R-Mo., also announced that his office was launching an investigation after he criticized the "disgusting level of forced sterilization and child abuse" allegedly occurring at Washington University's Transgender Center.
MAINE MOTHER ANGRY AFTER STAFF AT SCHOOL ATTEMPTED TO MOVE A 13-YEAR-OLD DAUGHTER
"Missouri children deserve to be protected," Hawley wrote on Twitter. He noted that the institution receives federal tax dollars.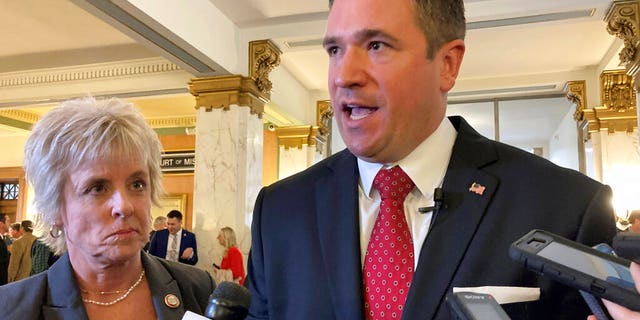 Washington University has also launched an investigation into the allegations, saying it is "concerned" about Reed's allegations.
"We take this matter very seriously and have already begun investigating the situation to establish the facts," the university wrote.
AUSTRALIA CONCERNS 'PROLICIFIED' SPERM DONORS COULD LEAD TO 'ACCIDENTAL INCEST'
Jamie Reed, 42, wrote a lengthy report for The Free Press detailing the "morally and medically appalling" treatments given to children, often without fully explaining the full effects both physically and mentally.
Reed worked at the clinic between 2018 and 2022 after working for Washington University's Department of Infectious Diseases, helping HIV-positive teens and young adults. At the Transgender Center, she was responsible for patient admissions and supervision.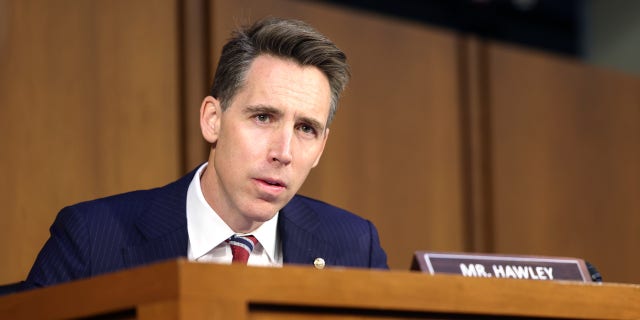 Reed described herself as a queer woman who is "politically to the left of Bernie Sanders" and is married to a transgender man.
In her article, Reed claimed that the center had a shocking lack of formal protocols for treatment and that instead of providing mental health treatment to children in need, the clinic gave children puberty blockers or cross-sex hormones and regularly referred minors for sex reassignment surgery.
FEDERAL JUDGE ORDERS FLORIDA AGENCY TO COLLECT EVIDENCE IN SUPPORT OF DRUG BANNING GENDER-RESISTANT SUPPLY
Reed claimed that one minor received a mastectomy and months later wanted the procedure reversed, while another minor received a prescription for bicalutamide, a drug used to treat metastatic prostate cancer that can enlarge breasts but also cause liver damage.
"As I left, I felt certain that the way the American medical system was treating these patients was the opposite of our promise of 'doing no harm.' Instead, we permanently harm the vulnerable patients in our care," she wrote.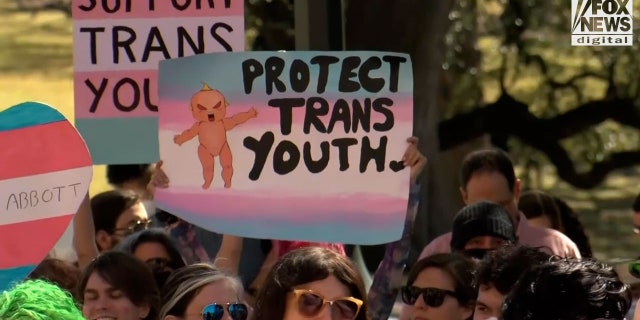 When she tried to speak out at the hospital and push back on protocols and medical diagnoses, Reed received subpar performance reviews and was reprimanded by supervisors. During a company retreat, the doctors scolded Reed and her colleague and urged them to stop questioning science and its authority.
CLICK HERE TO GET THE FOX NEWS APP
An administrator later told them to "get in or get out."
While Reed revealed that almost everyone advised her against speaking out, she still chose to go public, saying that "what's happening with dozens of kids is far more important than my consolation."
Fox News Digital's Nikolas Lanum and The Associated Press contributed to this report.
https://www.foxnews.com/politics/republicans-push-investigations-wake-missouri-transgender-clinic-whistleblower-allegations Republicans are pushing for an investigation into whistleblowing allegations at Missouri's transgender clinic