Ohio Mom Sounds Air Quality Alert in East Palestine: 'We're Still Getting Poisoned'
An Ohio mother has expressed concern about returning to eastern Palestine as officials insist the air is safe after a train derailment that released toxic chemicals.
"It's not okay that people are here now," Jessica Helpy said on The Story. "I know an evacuation order has been lifted, but the air quality isn't okay."
EPA Administrator Michael Regan said at a Thursday news conference that his agency helped screen nearly 500 homes in the area and continues to conduct 24-hour aerial surveillance to ensure residents' water-related health.
Regan and other officials have insisted tests show the air is safe to breathe and that he would allow his children to drink and bathe in the water if the home was tested and "received a clean bill of health" by the state were.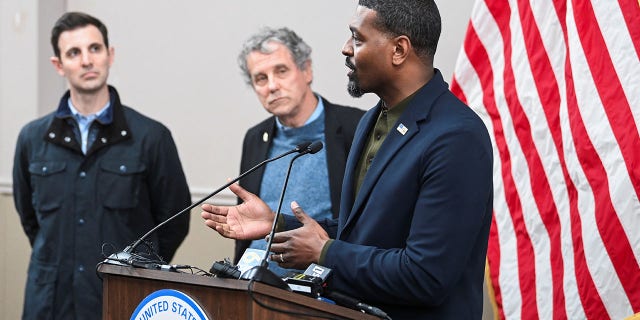 The mother-of-two told host Martha MacCallum that despite the evacuation order being lifted, the air quality is still not good.
"A lot of people are emotionally attached to their home or their city, so they're trying to hold on, but we're not getting the resources that we need to really correct this tragedy in the safest way," Helpy said. "The way this is currently being handled was unethical in my opinion. It's immoral."
"The fact that we're still being told by the EPA that pollutants continue to be released into the air, water and soil, according to their document, is — it really scares you when you have kids that you're in this town home and you're told it's safe, but you can smell the chemicals as soon as you get here."
Helpy said she and her youngest son went to town for a basketball tournament, but after they left they had "a tremendous headache." She added that her son felt so ill that he threw up and she almost passed out because she was getting dizzy.
RESIDENTS OF EAST PALESTINE, OHIO 'UNVISITED' ABOUT TOXIC CHEMICALS AFTER RETURN: 'IT'S SOOTHING STUFF HERE'
"How can you deny that over 100 people on our social media thread are saying, 'I've got a rash – a visible rash – I've got a rash on my arms now, you know, I've got a headache and dizziness. ' It's all usual. Everyone has the same symptoms, but we're told it's safe," she said. "It's not fair that after everything we've been through, our best interests aren't the focus. It almost seems as if the highest interest is to get the railroad going again."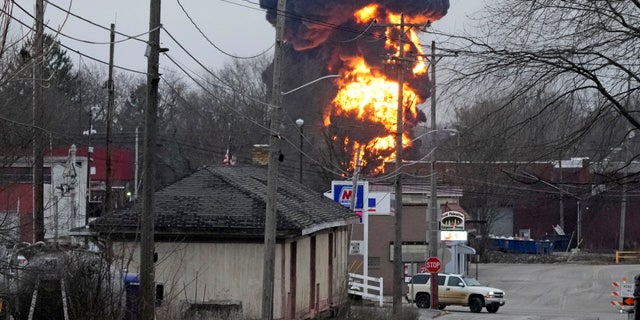 She said the community had received no help from FEMA and residents had to rely on each other.
"Our local communities have been amazing," she said. "There were local communities, local organizations and even individuals who were amazing. The water isn't a problem because people here are closely connected and take care of each other as best they can with food and water, but there's more to it than that."
CLICK HERE TO GET THE FOX NEWS APP
"You have to clean up. They covered much of the contaminated soil instead of removing it. We're still being poisoned. You have to deal with it the right way, in a moral, ethical and humanitarian way. You have to clean that up properly so it doesn't kill anything else."
Fox News Digital's Bradford Betz contributed to this report.
https://www.foxnews.com/media/ohio-mom-sounds-alarm-air-quality-east-palestine-were-still-being-poisoned Ohio Mom Sounds Air Quality Alert in East Palestine: 'We're Still Getting Poisoned'