North Korea fires ballistic missiles after US conducts military drills with South Korea and Japan: 'firing range'
North Korea fired multiple ballistic missiles off the country's east coast on Monday morning, a day after the US held joint military exercises with South Korea and Japan.
Kim Yo Jong, the sister of North Korean leader Kim Jong Un, called the US "the worst crazies" in a statement following the recent missile launches.
"The frequency with which we use the Pacific as a firing range depends on the action nature of US forces," Kim Yo Jong said in a statement released by state media. "We are aware that the movement of US strategic strikes around the Korean peninsula has become lively recently."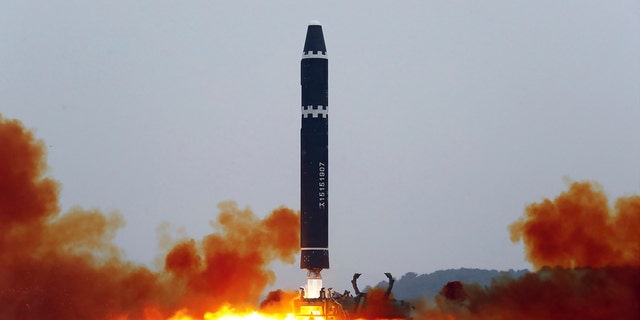 Both South Korea and Japan detected ballistic missile launches Monday morning, although the missile types and their trajectories were not immediately known.
SOUTH KOREA NAMES THE NORTH 'OUR ENEMY' FOR THE FIRST TIME IN SIX YEARS AS TENSIONS RISE
On Saturday, North Korea launched a Hwasong-15 ICBM in a test to check the country's "lethal" nuclear attack capability, state media said.
The ICBM flew a distance of about 615 miles and reached an altitude of 3,585 miles before landing in waters off the coast of Japan.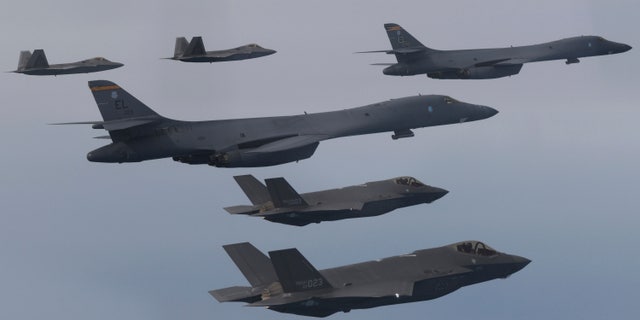 CLICK HERE TO GET THE FOX NEWS APP
The US flew long-range supersonic bombers on Sunday in response to that Saturday test, with South Korean warplanes escorting American B-1B bombers.
North Korea launched a record 90 missiles last year, although Saturday's ICBM test was the first launch since Jan. 1.
The Associated Press contributed to this report.
https://www.foxnews.com/world/north-korea-fires-ballistic-missiles-us-conducts-military-drills-south-korea-japan-firing-range North Korea fires ballistic missiles after US conducts military drills with South Korea and Japan: 'firing range'