Sports
Norco's Grant Gray stars in 8-7 baseball win over Corona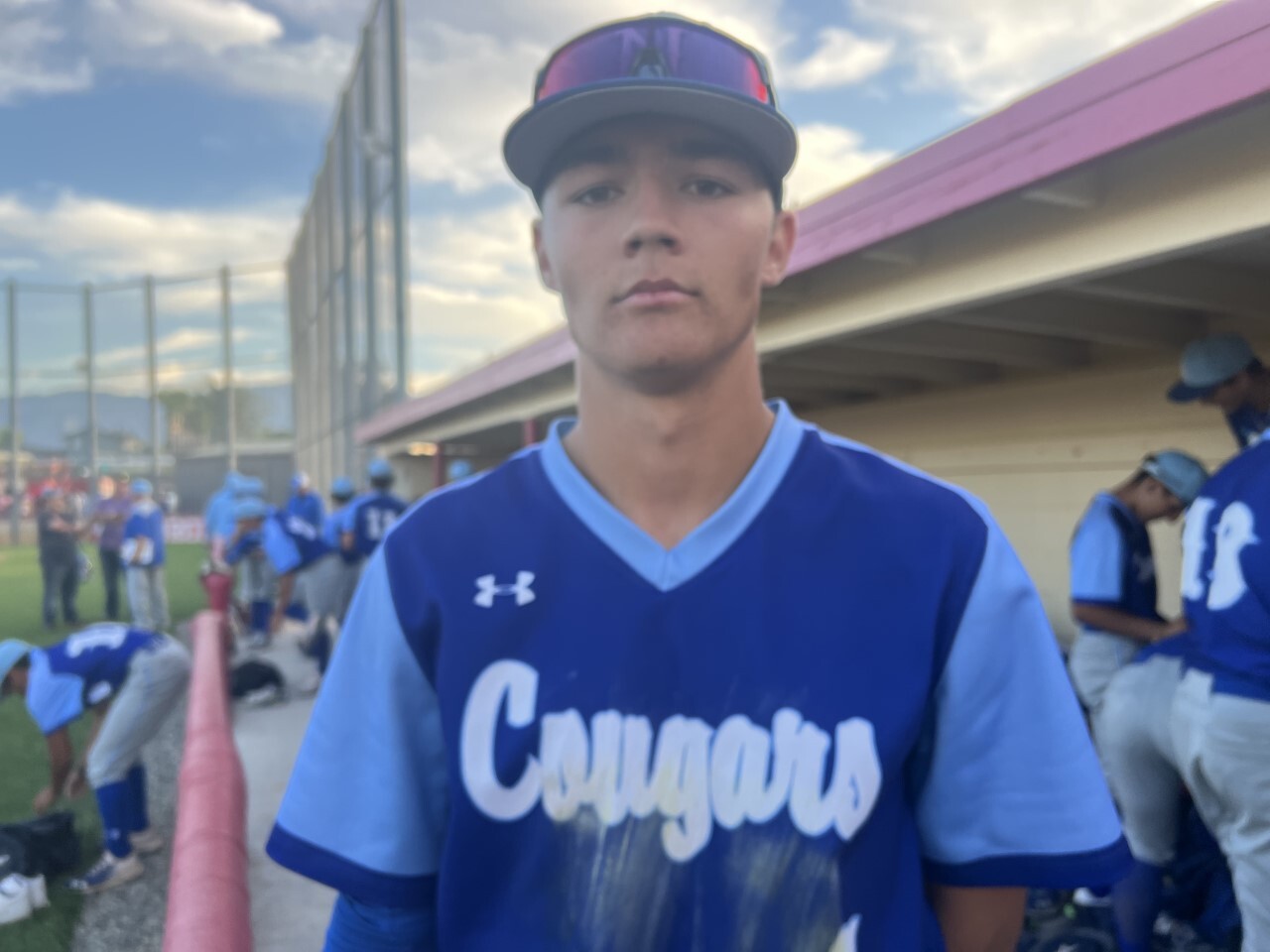 Norco baseball coach Gary Parcell knows something about two-sport athletes. After all, he coached one of the best in Toby Gerhart, a standout footballer/baseball player during his high school days for the Cougars. Now he's got another in Junior Grant Gray, who's a stellar receiver at catching passes and scoring and catching as a stellar midfielder.
On Monday in the first game of an important three-game Big VIII League series against Corona, Gray went four-for-four, including three hits with two to help Norco defeat the Panthers 8-7 at Corona.
"If Grant goes, we go," Parcell said.
As Norco's leadoff hitter, Gray fuels the Cougars' offense (17-3, 5-2) with excellent speed. He has seven colleges that want him to play football and baseball. Cameron Kim, a junior shortstop committed to UCLA, is trying to get him to join him at the Bruins. Gray is scheduled to attend spring soccer practice and a baseball game in Westwood later this month.
"I've been struggling lately, but I knew I had to do my best," Gray said.
Kim is a story herself. He had 33 hits all of last season as a student. He had a singles and an RBI doubles on Monday, which gave him 35 this season and a batting average of over .500. He's not just pulling balls anymore. This is the secret of its improvement. He hits all fields.
Both teams struggled defensively at times, but Norco got down to 3-and-2 counts with some clutch at-bats to trick Corona ace Ethan Schiefelbein into throwing too many pitches. He was gone after four innings. He hit eight and also hit a double-barreled home run.
Norco had an 8-5 lead by the end of seventh place. Kai Hopfel hit a two-run home run, but Anthony Conner finished the game and got the save.
Sophomore Sam Burgess went four for four to lead Corona (11-5, 4-3).
https://www.latimes.com/sports/highschool/story/2022-04-04/two-sport-athlete-grant-gray-of-norco-stars-in-8-7-baseball-win-over-corona Norco's Grant Gray stars in 8-7 baseball win over Corona