NASCAR legend Richard Petty slams team owner moves: 'It was weird for me'
Jimmie Johnson will return to the NASCAR circuit on Sunday when he finishes last at the Daytona 500, but how he fought his way to the top of his racing team doesn't sit well with stock car racing legend Richard Petty.
Petty, 85, was essentially deposed at his former eponymous team, which was renamed and rebuilt after the conclusion of the 2022 season. Petty became an ambassador for the Legacy Motor Club and expressed dismay at Johnson's rise in power.
CLICK HERE FOR MORE SPORTS COVERAGE ON FOXNEWS.COM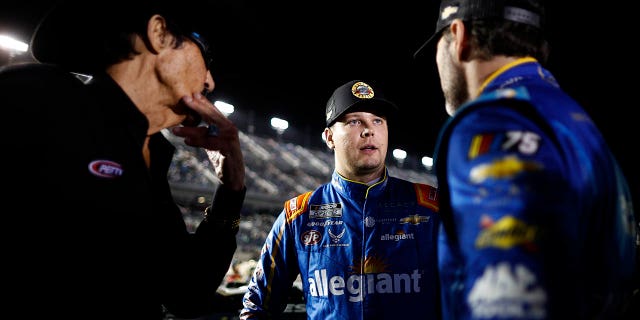 "It was weird for me," Petty said Saturday. "Most of the time I directed most of the show. Jimmie brought all his people with him. His way of running things and my way of running things are probably a bit different. We probably agree about 50% of what really is depends."
Legacy Motor Club was known as Petty GMS Motorsports until January. Johnson acquired a stake in the group in November.
"They don't do the racing part, they do the front office," Petty said. "With sponsorships, gigs and all that stuff, Jimmie's audience kind of controls that. That's something I've never had to put up with, I guess."
2023 DAYTONA 500 STARTS NASCAR SEASON: HERE'S WHAT YOU SHOULD KNOW ABOUT THE RACE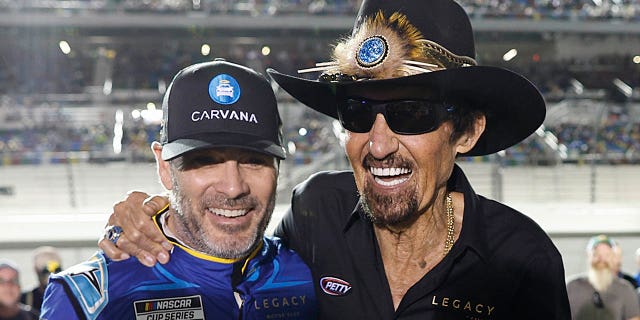 He added, "He's basically going to be fully managing the show in four or five years. He will likely be the majority owner or the owner of our operation. They see things completely differently."
Petty and Johnson are the only living seven-time NASCAR Cup Series Champions.
Johnson told The Associated Press he was "disappointed" after hearing Petty's comments.
"For starters, he didn't express them to me," Johnson said. "Honestly, there are a lot of moving parts to it. There are business decisions that take place between Mr. Gallagher and the Petty family before I even arrive. Those are details I just can't say.
"But a lot of what Richard talks about is based on business decisions that he and his family have made and they are unrelated to my involvement."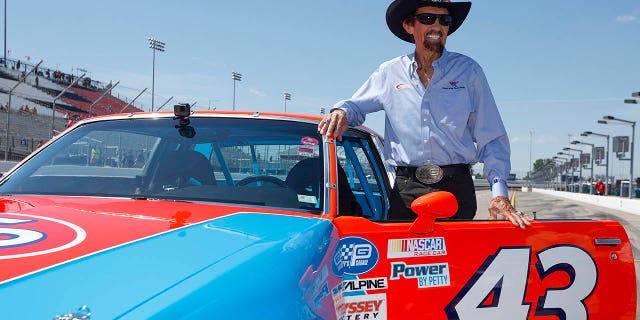 CLICK HERE TO GET THE FOX NEWS APP
Legacy Motor Club will operate two cars full-time and one car part-time. Noah Gragson and Erik Jones are the full-time drivers and Johnson is the part-time driver.
The Associated Press contributed to this report.
https://www.foxnews.com/sports/nascar-legend-richard-petty-takes-issue-team-owners-moves-strange NASCAR legend Richard Petty slams team owner moves: 'It was weird for me'