Meghan Markle, Kate Middleton's royal seamstress, opens up on the fallout from Prince Harry's 'Spare' release
The royal tailor who was at the center of Meghan Markle and Kate Middleton's alleged feud over bridesmaids' dresses has broken his silence.
Ajay Mirpuri spoke to Britain's Daily Mail following the release of Prince Harry's memoir Spare, which was released on Tuesday.
In the book, Harry recounted the infamous argument between Middleton and Markle, both 41, which reportedly left former American actress Markle "sobbing on the floor." The tense exchange reportedly took place days before the Duke and Duchess of Sussex tied the knot in 2018.
Mirpuri told the outlet that while he saw no disagreements between the women, he and his team worked quickly ahead of the wedding to re-customize all six of the young bridesmaids' dresses, including the flower girl dress for Middleton's daughter, Princess Charlotte.
KATE MIDDLETON MAKES FIRST APPEARANCE AFTER PRINCE HARRY'S 'SPARE' REVEALS TENSIONED TEXTS WITH MEGHAN MARKLE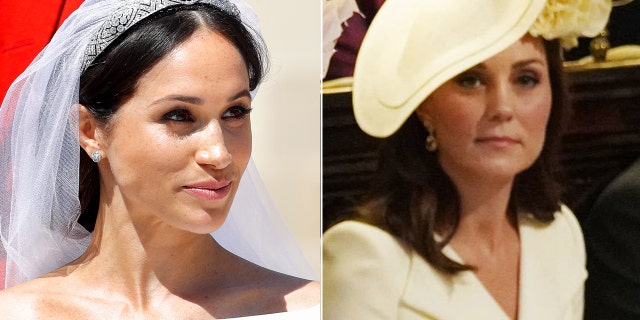 "If something happened in the background, it didn't happen in front of me," Mirpuri explained. "But yes, weddings are stressful at the best of times – and especially one at this high level; you have to respect that. They were faced with a problem that everyone faces at a wedding, with last-minute problems. I can understand why people get upset when their clothes don't fit – it's nerve wracking."
"I feel for all of you because you don't want the kids to go out on a big stage in an ill-fitting dress – and they were," the luxury tailor continued. "All six bridesmaid dresses needed repairs and we did it."
Mirpuri, who runs tailoring workshops in London and Switzerland, said he and his team "agreed immediately that all six bridesmaid dresses needed repairs as they would not fit".
"We had to work hard for four days, four of us worked three nights in a row until 4am to get them fit," he said. "We left Windsor Castle at 10pm the night before the wedding. Did anyone complain about the bridesmaids' dresses and how they looked that day? The answer is no."
CLICK HERE TO SUBSCRIBE TO THE ENTERTAINMENT NEWSLETTER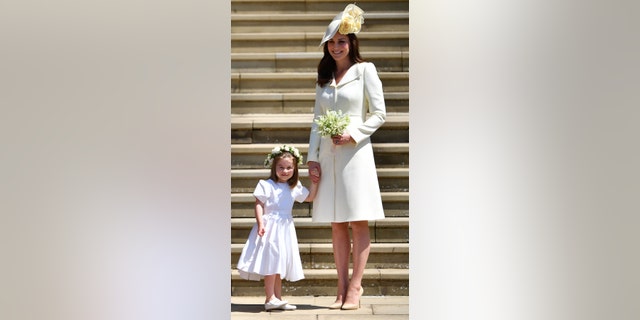 In one excerpt, Harry claimed his sister-in-law made the former Suits star cry after she demanded that "all the dresses" be made new for the girls.
"Charlotte's dress is too big, too long, too baggy," Middleton reportedly texted Markle, as quoted by Harper's Bazaar. According to Harry, the dresses were made from measurements obtained at a previous fitting.
"She cried trying it on at home," Middleton reportedly wrote.
According to Harry, Markle reminded Middleton that there was already a tailor at Kensington Palace who could make alterations.
PRINCE HARRY'S 'SPARE' FALLOUT: MEGHAN MARKLE IS A GREAT ACTRESS, SAYS ROYAL INSIDER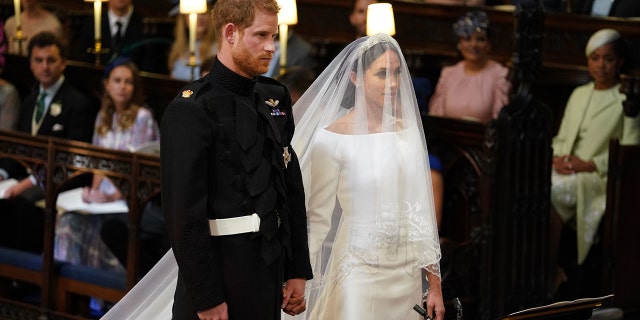 "Right, and I told you the tailor's been on call since 8am," Markle reportedly replied. "Here. At KP. Can you take Charlotte to have it changed like the other moms do?"
The book claimed that Middleton requested that "all dresses be remade," noting that her own wedding dress designer agreed with her. Markle then reminded Middleton that she was stressed after the drama with her father Thomas Markle. The former Hollywood lighting director famously wasn't at the royal wedding.
"Kate said she was aware, but the clothes. And the wedding is in four days!" the book claimed. It was also claimed that Middleton "had issues with the way Meg planned her wedding… it was back and forth." Harry wrote that his wife-to-be was "sobbing" when he got home.
British outlets reported that it was Markle who made Middleton cry. In "Spare," Harry suggested that his father's press office probably leaked the story to the tabloids. The Duchess of Sussex spoke about the incident during an interview with Oprah Winfrey in 2021.
PRINCE HARRY'S "SUBSTITUTE" FALLS IN ROYAL POPULARITY; EXPERT SAYS "TIMING IS TERRIBLE"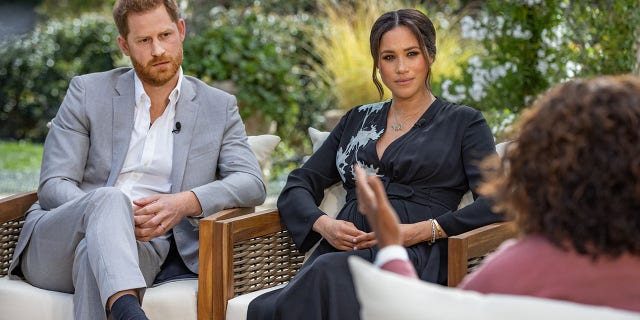 "I don't think it's fair to her to go into the details [the fight]because she apologized," Markle said at the time. "And I have forgiven her. What was hard to overcome was being blamed for something that not only I didn't do, but happened to me. And the people who were part of our wedding went to our communications team and said, 'I know that didn't happen.'"
In the ghostwritten memoir, the Duke of Sussex detailed his grief after the death of his mother, Princess Diana, as well as his strained relationship with Prince William. He also expressed frustration at the role of the royal "Spare" in the shadow of his older brother, who is the heir apparent to the British throne.
Harry criticized the British tabloids for reporting what he found lewd, pushy and sometimes downright wrong. The 38-year-old claimed his relatives were unwelcome to his wife and even accused members of the royal family, including his stepmother Camilla, of leaking stories to the media to burnish their own reputations.
Buckingham Palace officials have declined to comment on the allegations in Harry's book. A spokesman for King Charles III. did not immediately respond to Fox News Digital's request for comment. A spokesman for Kensington Palace, who represents the Prince and Princess of Wales, told Fox News Digital he had no comment. Royal family allies have mostly anonymously denied Harry's claims.
PRINCE HARRY REVEALS THAT MEGHAN MARKLE FOOLED VIEWERS ABOUT KATE MIDDLETON FEUD DURING THE 2021 'OPRAH' SPECIAL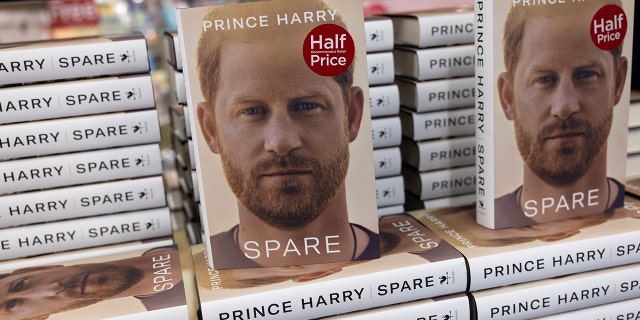 Harry's exposure of bitter divisions within the House of Windsor — along with details of his mental health struggles, experiences with sex and drugs, and decades-long military career — has garnered tons of media coverage. The father-of-two has embarked on a press tour to promote the book and has appeared on ITV, CBS' 60 Minutes, ABC's Good Morning America and most recently on CBS' The Late Show with Stephen Colbert. on. He is also on the cover of People magazine.
"Spare" is the latest in a series of public statements by the Duke and Duchess of Sussex since they gave up royal life in 2020. At the time, they cited what they saw as the media's racist treatment of the Duchess and a lack of support from the palace.
The Duke and Duchess of Sussex live in Montecito, California with their two children.
The Associated Press contributed to this report.
https://www.foxnews.com/entertainment/meghan-markle-kate-middletons-royal-tailor-speaks-fallout-amid-prince-harrys-spare Meghan Markle, Kate Middleton's royal seamstress, opens up on the fallout from Prince Harry's 'Spare' release