Tech
Mass grave in Ukraine seen from space (satellite photos)
A mass grave in the Ukrainian city of Bucha has been spotted from space.
Maxar Technologies WorldView-3 satellite on March 31 took photos of the mass grave on the site of the Church of St. Andrew and Pyervozvannoho All Saints. The burial site includes a ditch about 14 meters long, company officials said in an emailed statement.
Local residents and the Kiev regional police — Bucha is not far from the Ukrainian capital — said they believe at least 150 people are buried in the makeshift grave. CNN reported. And Bucha's mayor said the number could be double, according to CNN, which stressed it could not independently verify either figure.
Related: Russia's invasion of Ukraine on satellite images
Impact of the Ukrainian invasion on space exploration: live updates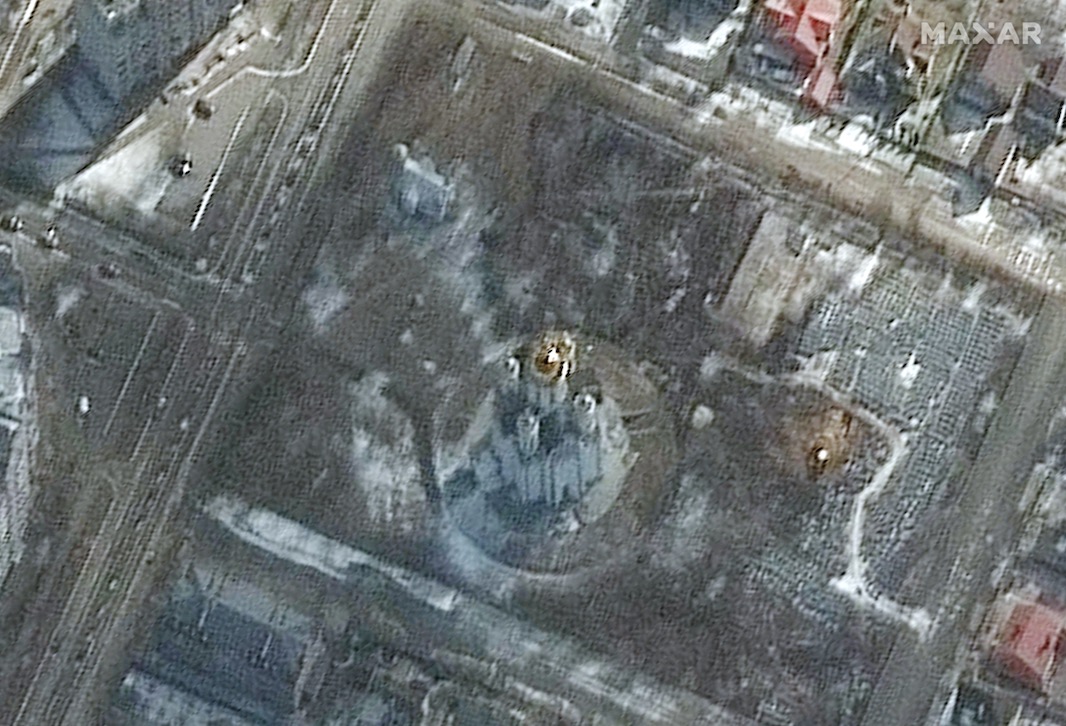 Residents of Bucha said excavation of the mass grave began not long after Russia invaded Ukraine on February 24, CNN reported. A second newly released WorldView-3 photo shows early excavation work at the churchyard on March 10.
The scale and scope of the devastation in Bucha, Kyiv and other cities in northern Ukraine is coming to light just as Russian forces are withdrawing from the region. Bucha was hit particularly hard; Ukrainians returning to the city "find dozens of bodies in courtyards and streets amid mounting evidence of deliberate and indiscriminate killings of civilians" by Russian soldiers, The New York Times wrote.
Such scenes have outraged many people around the world and spoke of harsher penalties against Russia invasion of Ukrainewhich is still running.
"Appalled by the atrocities committed by the Russian army in #Bucha and other liberated areas. This is the cold reality of Putin's war crimes. The world needs to be aware of what is happening. Tougher sanctions must be imposed. Perpetrators and their commanders must be brought to justice." Roberta Metsola, President of the European Parliament, said on Sunday via Twitter (3rd of April).
Mike Wall is the author of "Out there(Grand Central Publishing, 2018; illustrated by Karl Tate), a book about the search for extraterrestrial life. Follow him on Twitter @michaelwall. Follow us on Twitter @spacedotcom or on Facebook.
https://www.space.com/ukraine-mass-grave-bucha-satellite-photos Mass grave in Ukraine seen from space (satellite photos)