Tech
LG Gram 16 and 17 unveiled with 12th Gen Intel CPUs and optional Nvidia RTX 2050 GPU
Last year's LG Gram laptops came with 11th Gen Intel processors and relied on the Iris Xe iGPUs. Now the company has unveiled updated laptops with 12th Gen Intel processors and optional dedicated Nvidia RTX 2050 graphics.







LG Gram 17 (2022) with 12th Gen Intel processor and optional Nvidia RTX 2050 GPU
There are two versions – LG Gram 16 and 17 (in terms of screen size in inches). Both feature 16:10 (2560 x 1600px) displays, IPS LCDs with 99% DCI-P3 coverage and an anti-reflective coating.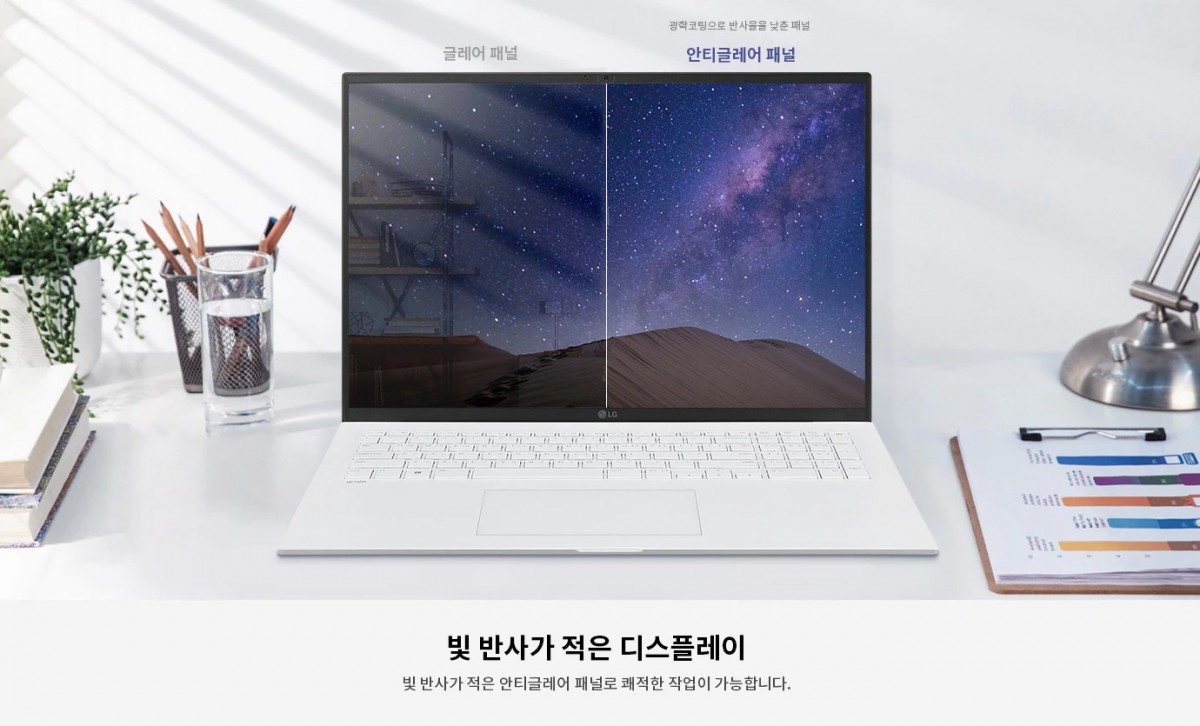 16″ or 17″ IPS LCDs with a resolution of 2560 x 1600px and 99% DCI-P3 coverage
The 17-inch model comes with either an Intel Core i5 (i5-1240P) or an i7 (i7-1260P), the 16-inch model is only available with an i5. Some models rely on the Iris Xe iGPU, others are equipped with up to an RTX 2050.
As the name suggests, both laptops are quite light – the 16-inch weighs 1,285 g (with eGPU), the 17-inch weighs 1,435 g. And that's with a big 90Wh battery that's about the size you get on an airplane. Note that the 90Wh batteries are for laptops with Nvidia GPUs, those with just an iGPU get 80Wh batteries. In any case, it is charged with 65 W.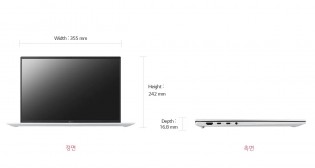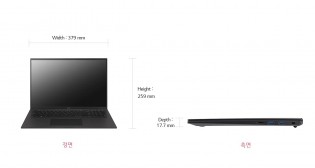 LG Gram dimensions: 16-inch model • 17-inch model
LG claims a 70% speed increase for the new Core i7 model (12th gen vs. 11th gen) over the previous generation. In addition, the laptops are equipped with PCIe 4.0 x4 SSDs, which are 22% faster. SSD capacity starts at 256GB, both sizes also come with an additional expansion slot.
RAM capacity starts at 8GB and goes up to 32GB, but you'll have to decide before you hit the buy button – the LPDDR5 RAM is soldered to the motherboard.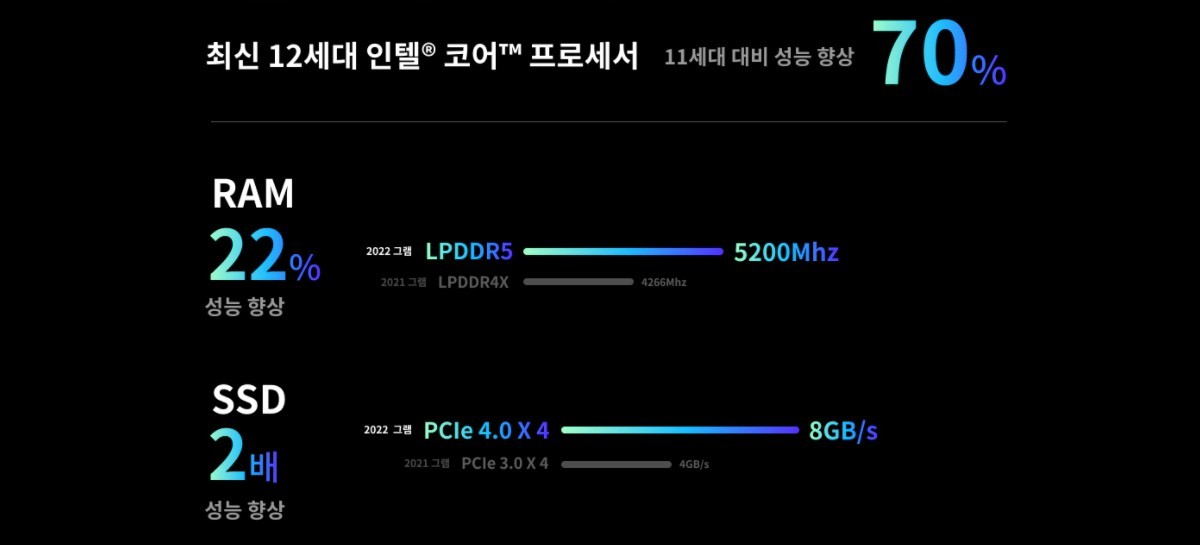 According to LG, the 12th Gen Intel processor is up to 70% faster than the 11th Gen
Connectivity includes two USB-C 3.2 Gen 2 ports with Thunderbolt 4 and USB Power Delivery. There's also a full-size HDMI and 3.5mm headphone jack, as well as a microSD card reader. Wireless connectivity features Wi-Fi 6E (an Intel AX2111 2×2 card) and Bluetooth 5.1.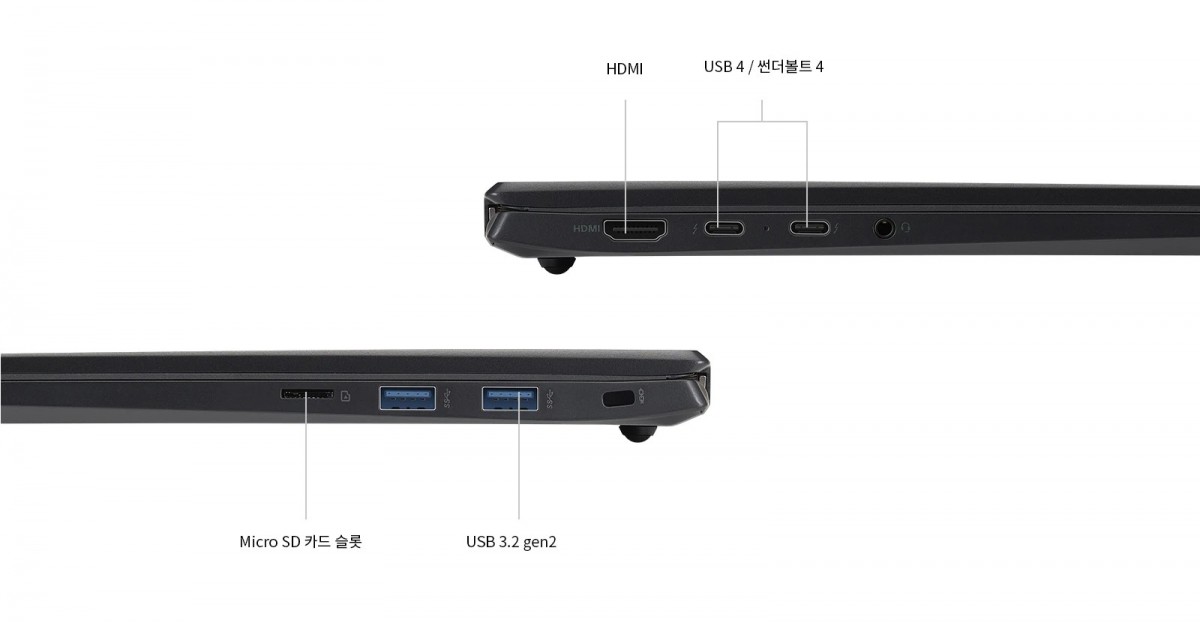 A fairly complete set of wired connections
LG has prepared some neat tricks with the webcam and AI. If you're using a second display, like the LG Gram+View wearable monitor pictured below, it can move the mouse pointer from one screen to another, following your gaze. Another feature keeps an eye on the people behind you and automatically dims the screen to prevent anyone from looking.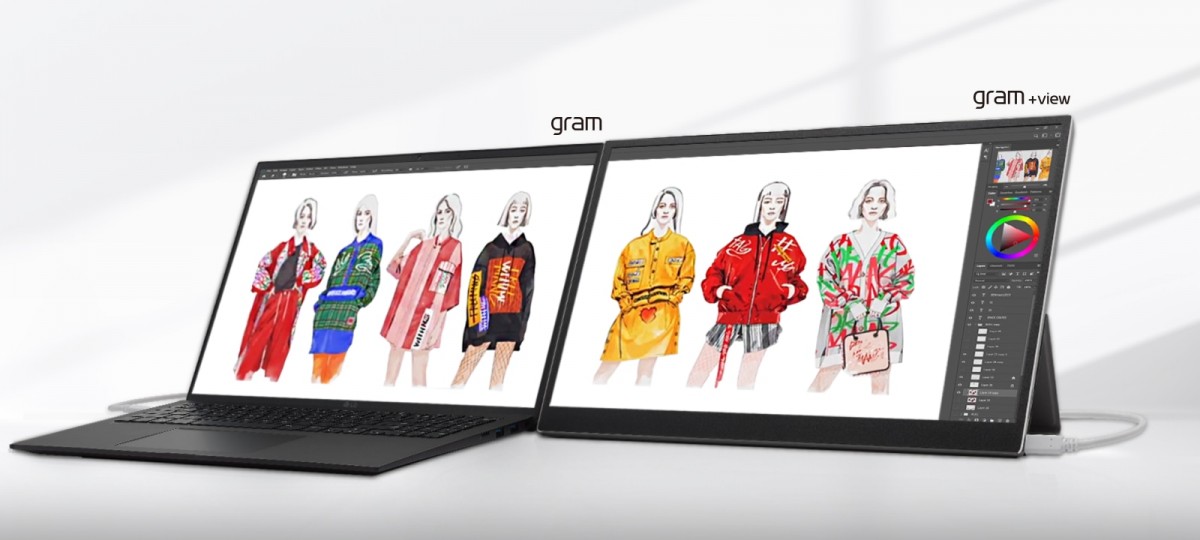 LG Gram and a matching Gram+View portable monitor (runs from the laptop's USB-C port)
The new LG Gram 16 and 17 will be available in South Korea from April. LG Gram 16 (i5/16GB/256GB) starts at KRW 2.29 million ($1,885/€1,700), LG Gram 17 (i6/16GB/256GB) starts at KRW 2.39 million (€1,970 $/€1,780). ).
Pre-orders for the Grams run April 11-21, and if you order during this period, you'll receive a free Gram+View wearable monitor, Gram mouse, and other goodies, including the 2022 Gram Office Value Pack.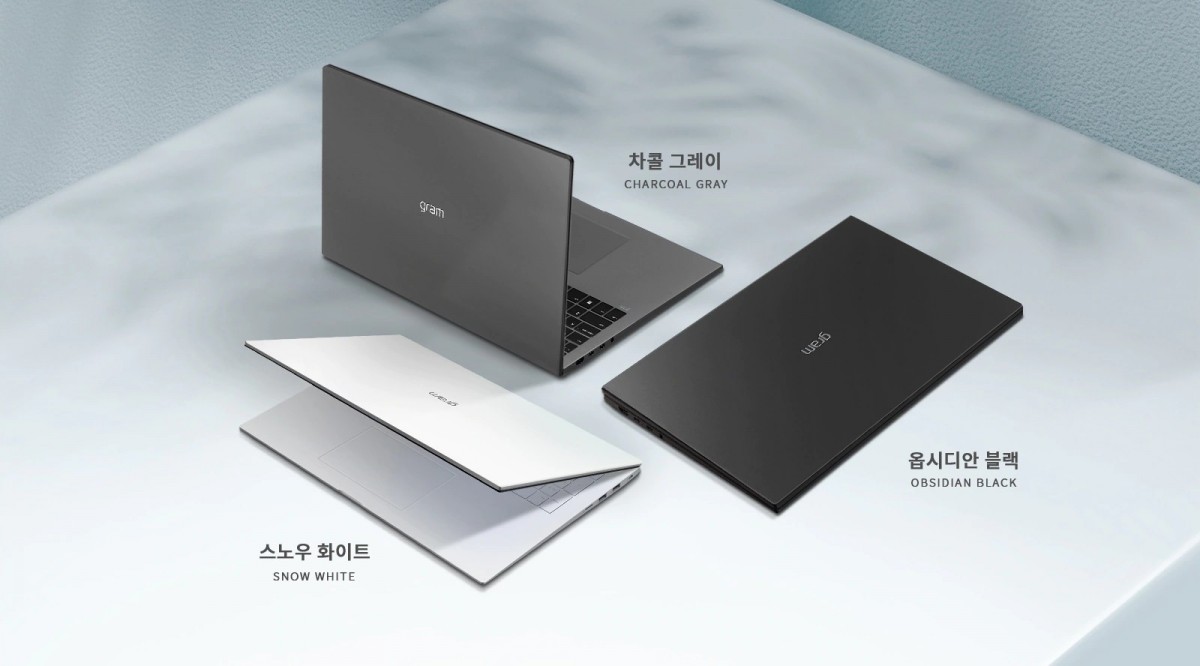 LG Gram (2022) color variants
It's not clear when the new Gram models will be available outside of Korea, but the 2021 models were launched in the US just a month after they were unveiled in their home country.
Source (in Korean) | About
https://www.gsmarena.com/lg_gram_16_and_17_unveiled_with_12th_gen_intel_cpus_optional_nvidia_rtx_2050_gpu-news-53647.php LG Gram 16 and 17 unveiled with 12th Gen Intel CPUs and optional Nvidia RTX 2050 GPU