Law enforcement officers send message after Tire Nichols death: This was 'thug culture', not 'police culture'
Following the tragic beating of Tire Nichols, calls for police reform have flared up across the country after five former Memphis cops accused of his death were seen in disturbing bodycam footage tasing and beating him.
Law enforcement officials, who were quick to condemn the horrific act, are also sending a message to the public that the profession as a whole should not be vilified for the heinous acts of a few.
Sergeant Betsy Branter Smith, who is also a spokesman for the National Police Association, argued that the five former police officers linked to Nichols' death did not represent "police culture" on Fox & Friends First.
DEATH OF TIRE NICHOLS: LAW ENFORCEMENT GROUP 'ANGRY' BY ALLEGED ATTACK DURING TRAFFIC STATION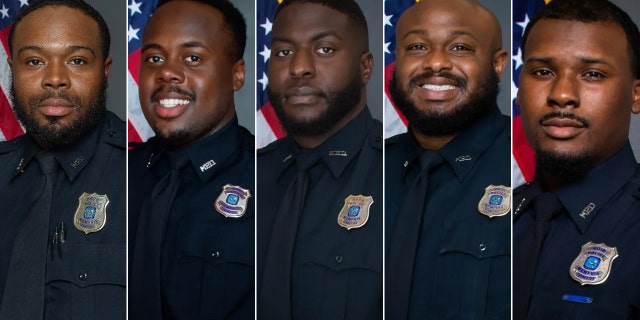 "It's not a police culture," Smith told Todd Piro on Monday. "I've been in police culture for 45 years. It's thug culture… these men have done it before. You've gotten away with it before. We have to look at this police department, Memphis PD, from the top down, because where were the supervisors? Where was the leadership in this special unit?"
"When you're walking around in a black hoodie, you better be ultra-professional and ultra-understated, and we didn't see that here," she continued. "Let's not attack the entire profession like we did after George Floyd because of the horrific crimes of a few."
Memphis PD released the shocking bodycam video from the night of Jan. 7, which shows officers punching, tasing and kicking 29-year-old Nichols while he was on the ground.
Nichols can be heard screaming for his mother and telling officers he was "just trying to go home." He was taken to a local hospital for treatment for his injuries but died three days later. His cause of death has yet to be released.
BIDEN CALLS TIRE NICHOLS FAMILY HOURS PRIOR TO BODYCAM'S PUBLIC RELEASE
After viewing the shocking video, retired Dallas Police Officer C'mone Wingo said she also believes this isn't the first time the group of officers have done so.
"These people had done this before," Wingo said. "They had strengthened each other. This video shows that they saw the situation and then they beat this man so horribly and it still took forever to call an ambulance."
"And when they saw him lay down, they were like, 'Oh, he was just high. Did you see him grab my gun?' Those are just little quirks that I've noticed as a police officer, and I thought, yeah, this isn't the first time this has happened," she continued. "This is just the first time they've been caught."
The Memphis Police Department has since disbanded the Scorpion Unit, which was created to reduce street crime. The former officers were part of the unit at the time of the attack.
Given the semi-covert unit's sensitive nature, critics have noted that there should have been more surveillance to ensure compliance.
CLICK HERE TO GET THE FOX NEWS APP
"I think there's a cultural issue in the Memphis Police Department, particularly with the Scorpion unit," said former Detroit Police Officer James Craig. "I applaud the first steps, but it shouldn't end there, and even in the boss's admission, she's quick to say we just don't have enough caretakers. Well, if we don't have enough caretakers, why should we? Using our little problem unit with these lesser officers without proper supervision? The end doesn't justify the means, and such bad politics.
"Its a lot to do."
https://www.foxnews.com/media/law-enforcement-officials-send-message-tyre-nichols-death-thug-culture-police-culture Law enforcement officers send message after Tire Nichols death: This was 'thug culture', not 'police culture'