Kansas night sky lit up by 'small meteorite swarm'
A "small swarm of meteors" was captured by a camera at the National Weather Service's office in Goodland, Kansas.
The video shows several streak lights on the horizon in the early hours of Sunday morning.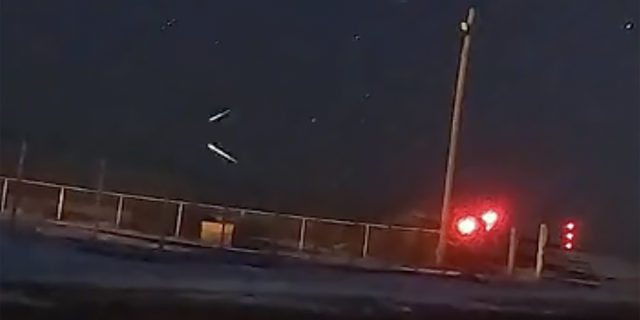 The National Weather Service captured the video with an east-facing camera in Goodland, a small town in northwestern Kansas.
GEMINID METEOR SHOWER FAST FACTS
About 48.5 tons of meteorite material hits Earth every day, with almost all of it vaporizing as it travels through the atmosphere, creating "shooting stars," according to NASA.
The meteorites that make it to the Earth's surface go largely unnoticed, but occasionally they do impact an inhabited area near people.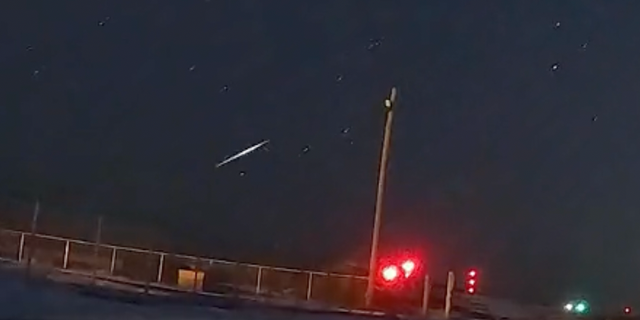 Earlier this week, a nearly 1,000-pound meteorite two feet wide collapsed near McAllen, Texas.
CLICK HERE TO GET THE FOX NEWS APP
Video from home surveillance in the area captured a sonic boom from the meteorite's impact, scattering birds and rattling nearby windows.
Fox News' Greg Wehner contributed to this report.
https://www.foxnews.com/us/kansas-night-sky-lit-small-swarm-meteors Kansas night sky lit up by 'small meteorite swarm'