Jamaal Bowman says Tire Nichols was "killed by white supremacy" after being fatally beaten by black cops
Rep. Jamaal Bowman said a Memphis man who was fatally beaten by black police officers was killed "by white supremacy" and "America" ​​in a recent fundraising email carried out by his reelection campaign.
"Tyre Nichols should be alive today. Instead, like so many others, he was killed by the police. Killed by white supremacy. Killed by America," read the campaign email sent Monday on behalf of the New York Democrat, the New York Post first reported.
"This is black terror," the email reads. "We feel it every day. We feel it even more today. Too many victims to name. Too many injuries to explain. Too many tears, too normal, too callous.
Nichols, who was black, died after being brutally beaten by five former Memphis Police Department officers during a traffic stop.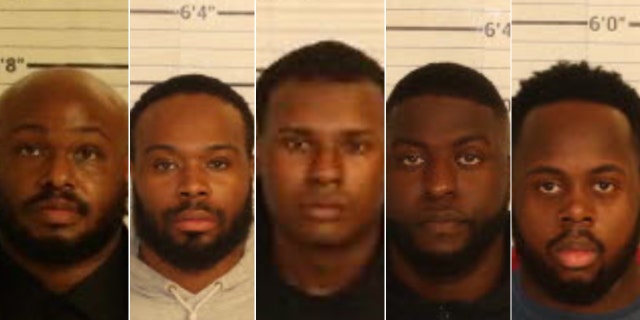 DEATH OF TIRE NICHOLS: THE FORMER MEMPHIS POLICE OFFICER TAKEN AND SHARED PHOTOS OF BLOODY VICTIMS
Demetrius Haley, Tadarrius Bean, Desmond Mills Jr., Emmitt Martin III and Justin Smith are charged with second-degree murder in the Jan. 7 caning sentence.
All former officers except Bean have violations on their employment records ranging from the use of physical force during an arrest to a failure to report a domestic violence incident.
All five were also named in a court case and accused of beating a Black Army veteran days before they met Nichols.
DEATH OF TIRE NICHOLS: MEMPHIS OFFICIALS SAY 8 ADDITIONAL POLICE OFFICERS COULD FACE DISIPLINE
In his donation email, Bowman claimed Nichols' death was the result of an "operating system" that dehumanizes black people.
"Police brutality happens in New York, in Memphis, in Los Angeles, in cities across the country, in small towns across the country, and throughout American history," the message reads, according to the Post. "At its root is the dehumanization of black people, people of color, and black men in particular. However, this kind of white supremacy isn't just about race: it's about ideology. It's the operating system that too much of our society is based on."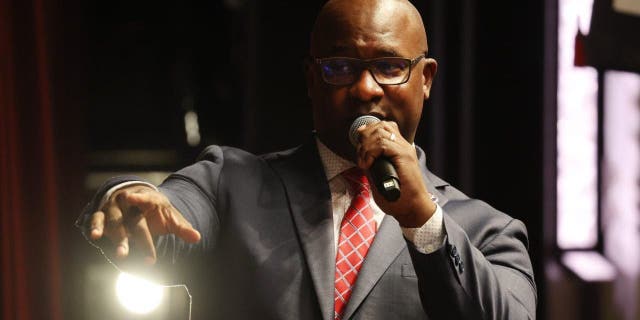 "We need my fellow congressmen and President Biden to provide historic leadership on this issue. We cannot maintain this status quo. We must be leaders for black lives and for black humanity," the email added, which included a "donate" link.
Bowman's campaign did not respond to Fox News Digital's request for further elaboration.
While the officers accused of Nichols' murder are black, progressives have claimed that Nichols' death was due to white supremacy stemming from institutional racism that treats black people as inferior.
The University of Minnesota's Center for Antiracism Research for Health Equity issued a statement arguing that "the killings, terror, and oppression are a direct result of the anti-Black racist attitudes, policies, procedures, and leadership that our… penetrate institutions".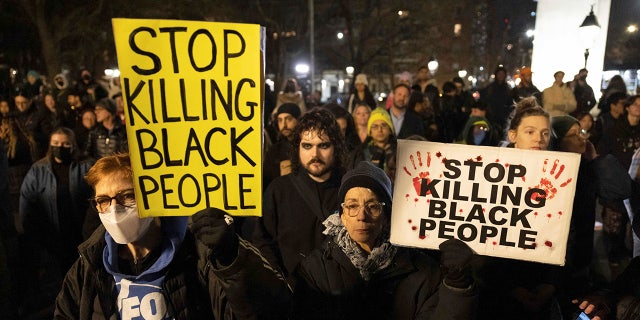 Ben & Jerry's, the progressive Vermont ice cream maker that routinely deals with social justice issues, argued that "the fact that the cops who murdered Tire are black shows how deep white supremacy runs in American culture and particularly anchored in the police force".
"You don't have to be white to act in the service of white supremacy," Ben & Jerry's tweeted. "It's more powerful than any single person or group of people, it's in the air we breathe and built into the systems that surround us."
Earlier this month, Bowman, a member of the far-left House Democrats "Squad," and Senator Cory Booker, DN.J., reintroduced in both the House and Senate the African American History Act, which they say will increase awareness of " African American history through a social justice and anti-prejudice lens".
CLICK HERE TO GET THE FOX NEWS APP
"It is our moral imperative to tell the truth about our past to finally reconcile ourselves with this nation's history of racism and white nationalism, and our legislation will be an integral part of our fight to do so," Bowman said in one press release .
A spokesman for Bowman did not immediately respond to a request from Fox News Digital.
Fox News' Louis Casiano contributed to this report.
https://www.foxnews.com/politics/jamaal-bowman-says-tyre-nichols-killed-white-supremacy-fatal-beating-black-cops Jamaal Bowman says Tire Nichols was "killed by white supremacy" after being fatally beaten by black cops