INTO members vote to restore union leader's salary to nearly €200,000 – The Irish Times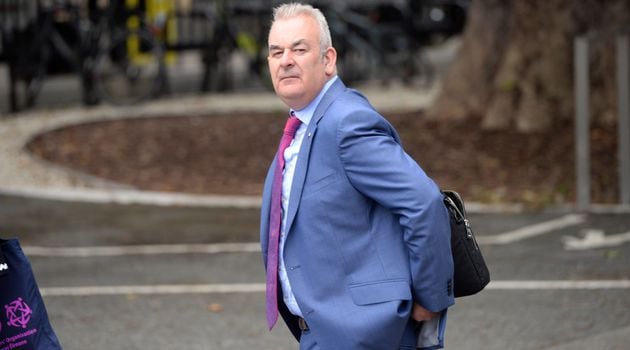 The salary of the general secretary of the Irish National Teachers' Organization will rise to nearly €200,000 after members voted to end a voluntary pay cut following the economic crash more than a decade ago.
A large majority of delegates to the INTO Annual Congress supported increasing Mr Boyle's salary to €199,000, the same as that of an assistant secretary in the civil service.
It is believed to be an increase of more than €20,000 on his current salary.
Similarly, INTO Deputy Secretary General Deirdre O'Connor's salary will be restored to the abbreviated equivalent of a (higher) civil servant grade plus 12.5 per cent.
Ms O'Connor's salary will now be between €105,000 and €145,000.
Your predecessors voluntarily agreed to pay cuts after the financial crash more than ten years ago.
Their gesture was one of solidarity with their members, who were being subjected to pay cuts and two-tier tariffs by the government at the time.
The move to reverse the cuts was supported by an estimated 80 percent or more of delegates at a private session of the INTO conference yesterday, according to informed sources.
However, there was some disagreement and resistance. One delegate who opposed the motion said it was "too much money for a union leader" and risked "putting them out of touch with their members".
INTO declined to comment on the issue.
The union has campaigned for more than 10 years to reverse wage cuts imposed on members.
Union sources say the gap has now been bridged and INTO has ended its campaign on the basis that future revenues are protected. However, critics say not all historic losses have been recovered.
Pay will be a key issue at teachers' conferences this week, with unions looking ahead to the next public sector pay deal.
Irish Trades Unions Congress (ICTU) President Kevin Callinan said at the INTO conference yesterday that the cost of living would be a key issue in talks, which are expected to start in the coming months.
Mr Callinan also warned that if the government withdraws cost-of-living support and prices remain high, "the gap in wage negotiations across the economy would need to be filled".