INGRAHAM: With all the fuss of the Biden administration, no one knows what to believe
In The Ingraham Angle, Laura Ingraham discusses the Biden administration's incompetence over the Chinese spy ship and other foreign flying objects.
LAURA INGHAM: [John] Kirby's confusing, incomplete, and convenient object launch account is self-evident. Now, with all the government spin, nobody knows what to believe – and if you love watching car races, you know it's never pretty when that happens.
LAURA INGRAHAM: THE LEFT HAS A DEMONIC CAMPAIGN TO DESTROY THE NATURAL BIOLOGICAL ORDER
Well, unfortunately for us, when Biden's wheels fall off, it's America that begins to fall apart. And maybe more than any other week since death withdrawal from Afghanistan, in the past things seemed to have gotten out of hand. And if Biden thought that sending an F-22 down to launch that spy balloon would help correct course, he was gravely mistaken.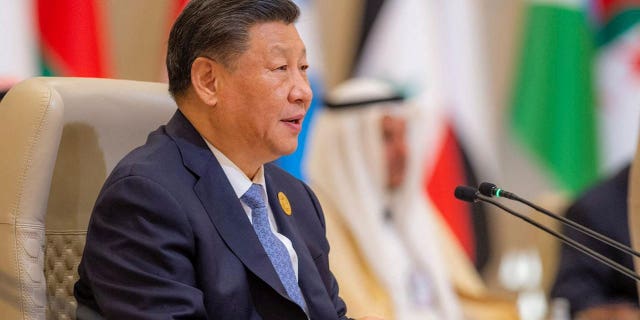 By allowing him to traverse the United States, collect data, and monitor sensitive military sites, Scranton showed Joe China that Biden and the Pentagon have essentially given up on deterring them. As Biden's generals focus on spreading the gospel of Ibram Kendi and propping up Zelenskyy, President Xi, he selects his targets and expands his influence. Yes, that means Taiwan is a sitting duck.
CLICK HERE TO GET THE FOX NEWS APP
To add insult to injury, the equipment turns out to be directly linked to the People's Liberation Army that was in that balloon, and there are growing concerns that even US companies may be able to circumvent sanctions to sell the balloons, antenna, etc. to China Surveillance Equipment.
https://www.foxnews.com/media/ingraham-all-biden-administrations-spin-no-one-knows-believe INGRAHAM: With all the fuss of the Biden administration, no one knows what to believe