I'll have whatever Kamala Harris has
If you were to look at some recent footage of Vice President Kamala Harris over the past few weeks, you would think we were no less than 48 hours from one of the most grueling midterm elections in recent history. Our nation is the secondin-Command was filmed singing nursing rhymes, raving about school buses, and raving about fairly basic logistical gadgets. Perhaps Harris, like many of us, is just happy about the fact that the looming Red Wave was promised to Republicans hardly a trickle. Maybe she's decided it's better to wish she could get one if she's acting gloriously silly lobotomy or hit by one asteroid, à la the Jezebel staff. Whatever the case, I can't help but be happy for a woman who seems to be living her best life.
A particular clip that has been doing the rounds on Twitter shows the VPOTUS happily walking towards a tour bus while saying "The Wheels on the Bus,' before bursting into a fit of laughter. Harris remarkably fails to hit a single correct note in the five-second performance, but her enthusiasm for the automobile trumps the need for musical skill. Besides, we can't expect Biden's right-hand man to know the tune to every nursery rhyme out there — I'm sure she has more important things to attend to like, oh, I don't know, running the country.
Just like my 4th-Year old Cousin, Harris does not discriminate when it comes to her love of vehicles: Harris made her passion for school buses quite clearly during a speech on clean school buses given in Seattle last month. Standing before her idol herself, a mighty yellow school bus, she jokes, "Who doesn't love a yellow school bus, right? Can you raise your hand if you love a yellow school bus? A lot of us rode the yellow school bus to school, right?" Before you poke fun at her, I ask you, has Transportation Secretary Pete Buttigieg ever brought such impeccable vibes to an event??
G/O Media may receive a commission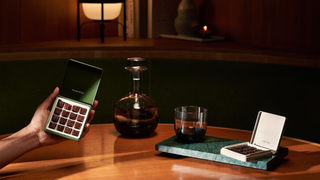 A sexy collaboration with wellness brand Maude
These gummies boost hormones and increase blood flow with natural ingredients for a pleasurable experience and better overall sexual performance.
But don't be fooled. Harris not only loves cultural staples — she dabbles in some pretty niche interests, too. "I love Venn diagrams," she recently said in a public appearance. The crowd burst to laugh. "I really do. i love venn diagrams, it's all about these three circles and the analysis of where the intersection is, right?"
She then catches a bystander's eye and asks, "You agree with me, don't you?" before reaching behind her to get her props (yes, her brought props). While I wouldn't necessarily advertise This Particularly obsessed with, say, my Hinge profile, I think I see it! Who doesn't love those silly little circles, especially when they overlap in women's bodily autonomy and elected politicians who ensure that neither is stripped away. Consider me delighted.
Harris has long been something of a content queen, and has been feeding us memeable clips since she and Joe Biden won the 2020 election. "She's on the most divine pharmaceutical cocktail known to man," one Twitter user noticed concerning: her Venn diagram game.
Kamala, if you are reading this, please leave the prescription at what you have been consuming lately.
https://jezebel.com/i-ll-have-whatever-kamala-harris-is-having-1849768192 I'll have whatever Kamala Harris has