Humza Yousaf: "I called the police over abuse in the SNP leadership campaign"
Scotland's Health Secretary is vying to replace Nicola Sturgeon and become Scotland's first leader of ethnic minority background.
Mr Yousaf has fought racism throughout his political career and has been forced to increase security at his home and carry a panic alarm with him in the event of an attack.
READ MORE: Regan campaign claims SNP HQ bused Yousaf supporters to hustings
But alleged abuse both online and offline, experienced in the days after announcing his plans to run for party leadership, forced him to seek help from Police Scotland.
He told the PA news agency: "Unfortunately, even in the first few days of my announcement there were a few incidents where I had to speak to Police Scotland who have pretty much always dealt with matters."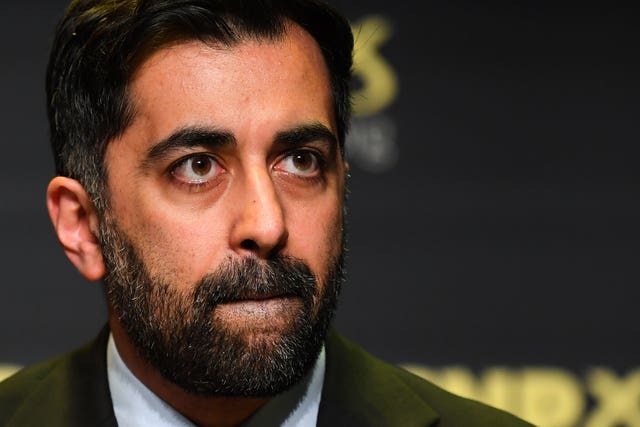 A Police Scotland spokesman confirmed: "A 25-year-old man and 35-year-old woman were arrested and charged in connection with reports of abusive and threatening behavior in the Dundee area in February 2023.
"Both appeared before Dundee Sheriff Court on Monday 27 February 2023. A report has been submitted to the Public Prosecutor."
Mr Yousaf spoke of his fears that running for the post of First Minister would have repercussions on his family and particularly his children.
"It's one of the long conversations, the tough conversations I've had with family who know about the racist and Islamophobic abuse I'm getting," he said.
"Ultimately, you don't worry too much about yourself — you worry about your kids."
READ MORE: Can the SNP Survive This Leadership Contest Disaster?
Mr Yousaf spoke about his concerns for his 13-year-old stepdaughter in case anyone "knows who she is and is targeting her".
He added, "We've had these conversations with them."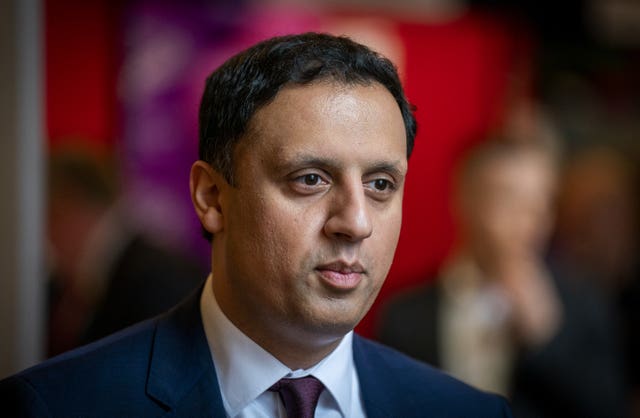 Mr Yousaf pulled a panic alarm from his jacket pocket and said: "This is my life, this has been my life for 10 years and it's normal now, I don't think about it too much but I shouldn't have to give one to my stepdaughter."
Mr Yousaf also took the opportunity to praise Scottish Labor leader Anas Sarwar's work on racism.
Mr Sarwar is the first leader of a Scottish party of ethnic minority background and he has notably called out racism within his own party – including accusing a Labor councilor of making a racist remark against him in 2017. Mr Sarwar went on to describe his own party's grievance process as "broken".
Mr Yousaf said: "I really applaud the work that Anas has done on this.
"I inspired a lot of his own bravery when he called it out in his own party – it's tough.
"It's actually not too difficult to call out in the wider community, it's difficult to call out in your own party. When Anas did that, I got a lot of inspiration from that, I have to say."
https://www.heraldscotland.com/politics/23379268.humza-yousaf-i-called-police-abuse-snp-leadership-campaign/?ref=rss Humza Yousaf: "I called the police over abuse in the SNP leadership campaign"