House Dems smokes, pledges to boycott Arizona House Judiciary's border crisis hearing
House Democrats announced Friday that they intend to boycott next week's House Judiciary Committee hearing on the border crisis in Yuma, Ariz., claiming they were not consulted on the matter — a claim Republicans believe are false .
Republicans on the committee announced that Chairman Jim Jordan has scheduled the second leg of the Biden Border Crisis hearings for Thursday in Yuma, Arizona.
It comes in line with Republican promises to hold hearings at the border in response to the ongoing migrant crisis, and the announcement comes a day after Speaker Kevin McCarthy visited the southern border.
House Democrats, however, condemned the move as a "stunt," claiming "there was no consultation with Justice Democrats, many of whom have already committed to participate in other bipartisan congressional delegation trips."
MCCARTHY IN ARIZONA SAYS "NO ONE BELIEVES" THE BIDEN ADMIN CLAIM LIMIT IS SURE, CARTELS ARE IN CONTROL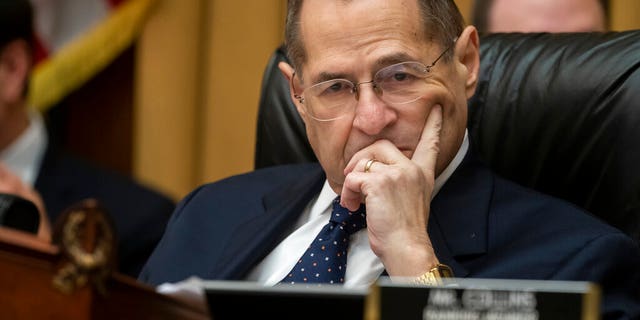 "Instead of focusing on real solutions to a complicated problem, Justice Republicans will again not hear federal witnesses at their hearing, further cementing this hearing as a brazen act of political swagger," Senior Member Jerrold Nadler and Rep. Pramila Jayapal, D -Wash. said in a statement. "As a result, Democrats who have been regularly at the border in recent years will not attend next week's performative hearing.
Democrats said they will conduct their own trip to the border in March.
However, Republicans denied that they did not consult Democrats at the hearing.
"We gave Democrats three weeks' notice of the border hearing, although technically we're only required to give them a week's notice," a senior GOP adviser told Fox News Digital. "All Democrats were invited, but apparently none found time to attend an official congressional hearing."
SUPREME COURT PULLS CASE TITLE 42 OFF CALENDAR AFTER BIDEN ADMIN ARGUES CASE IS 'MOOT'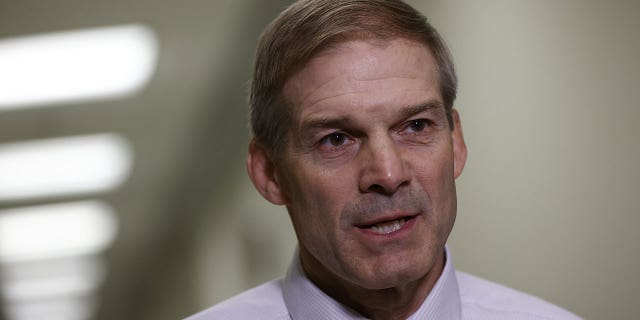 "Democrats have asked if it is acceptable for them to send a staff member to travel. How did the Democrats' staffer find out about the trip if not consulted?" the assistant added.
The back-and-forth comes amid ongoing political tensions over the ongoing crisis at the border, which has seen a historic 2.3 million encounters with migrants in fiscal 2022 and on track to break that number in fiscal 2023.
Republicans have blamed the crisis on the Biden administration's "open border" policy, noting that it narrows domestic enforcement and ends key Trump-era border measures like the Wall and the Remain-in-Mexico policy has. Meanwhile, the administration and Democrats have accused Republicans of failing to provide adequate funding and opposing immigration reform.
Republicans have rejected including a citizenship route for millions of illegal immigrants already in the US as a key element of that plan.
THE LEADER JEFFRIES, CUELLAR DRIVE TO THE SOUTHERN BORDER ONE DAY AFTER MCCARTHY'S ​​VISIT
Visiting the border on Thursday, McCarthy blamed the government and dismissed claims the border was "safe".
"It's a fundamental problem," McCarthy said Thursday in Arizona. "This is a problem created by this government."
The White House has pushed back, pointing to a recent drop in crossings to about 156,000 in January from a record high of 251,000 in December, tying it to recent border measures — including a parole program for 30,000 migrants a month that Republican-led states have tries to block.
"Since President Biden took action to implement new border enforcement and immigration measures last month, illegal border crossings have fallen to their lowest level in years," said White House spokesman Ian Sams. "Perhaps the sight of this progress will spur House Republicans to do some self-examination."
On Friday, House Democrat Chairman Hakeem Jeffries will visit the border in Laredo, Texas, along with Representative Henry Cuellar.
Fox News' Tyler Olson and Kelly Phares contributed to this report.
https://www.foxnews.com/politics/house-dems-fume-pledge-boycott-house-judiciary-border-crisis-hearing-arizona House Dems smokes, pledges to boycott Arizona House Judiciary's border crisis hearing