Frankie Muniz finishes 11th in ARCA debut at Daytona International Speedway
Frankie Muniz has a new profession – racing driver.
The well-known actor competed in the first on Saturday ARKA menards race of the season – the Daytona 200 – and finished 11th in his first race in an ARCA stock car on Saturday afternoon.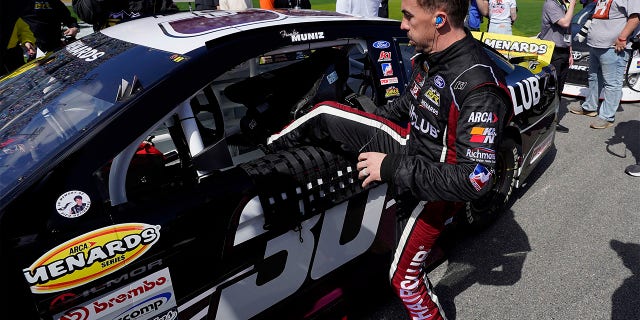 Greg Van Alst won the race while Connor Mosack and Sean Corr finished 2nd and 3rd.
"There was no way I was going to bring it home without the wheel or the trophy and that was it," said Van Alst after the win. "This is for all the short track racers out there who don't think you can reach that level."
FRANKIE MUNIZ STARTS TO SHOW RACING SKILLS IN ARCA DEBUT: 'I HOPE TO SURPRIS PEOPLE'
"I made an effort to get here and we made it," he added. "Yes!"
In the 80-lap race, 37-year-old Muniz held his own and finished in the top three throughout the race.
"Holy Moly!!! That was the craziest thing I've ever done," Muniz posted on Twitter after the race. "Moved into the top 3 before being flipped and causing damage. Went backwards going from 24th to 11th over the last two laps. I'm so thankful to my team and [Hair Club] and sponsors to make my dream come true!"
Muniz joined Rescue Jones Racing in January and drove the No. 30 Ford Mustang.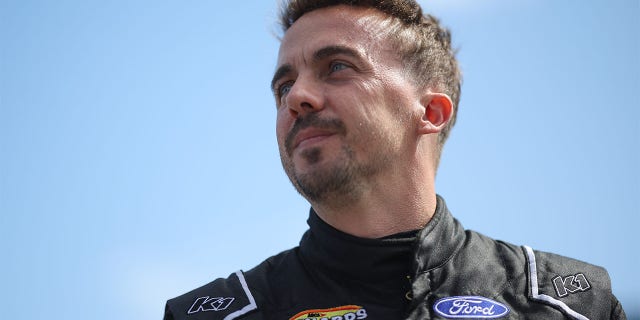 "I thought a lot about that moment, how I would feel. The fact that I'm actually here – Count me in daytona – I don't know. It's still hard to believe," Muniz said in a recent interview with Fox News Digital. "By the time I get to the track and get in the car, I feel like a dream come true. And then obviously when I get to do it, it becomes a reality."
CLICK HERE FOR MORE SPORTS COVERAGE ON FOXNEWS.COM
Muniz told Fox News Digital ahead of the race that while he was looking forward to Saturday, he understood he had a long season ahead of him.
"I'm very confident and I hope to surprise people," said Muniz. "But I also have to prove it to myself because even in preparation and testing, whatever you do to prepare doesn't count until (practice), qualifying or the race. It's a long season and I'm trying to remember (of) that."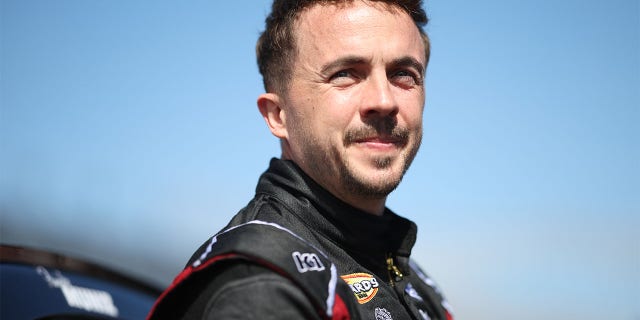 CLICK HERE TO GET THE FOX NEWS APP
"If Daytona doesn't go the way I hope it does … because a lot of people get knocked out, it's completely out of their control," he continued. "You get involved in a wreck, you watch. it sucks And now I hope that's not the case, but it could be. But it's a long season and we have to stick to our program."
Muniz announced a full-time schedule for the ARCA Menards Series in January.
https://www.foxnews.com/sports/frankie-muniz-finishes-11th-arca-debut-daytona-international-speedway Frankie Muniz finishes 11th in ARCA debut at Daytona International Speedway