Ethiopia suspends social media amid tensions between church schisms
Widespread tensions caused by a split within Ethiopia's Orthodox Christian Church have seen access to social media platforms including TikTok, Facebook and Telegram blocked.
Internet watchdog NetBlocks confirmed that social media platforms were "restricted in Ethiopia amid anti-government protests" on Thursday night.
The church, which recently denounced a splinter group in the country's largest region as "illegal," accuses the Ethiopian government of interfering in its affairs. She has threatened to proceed with a rally on Sunday despite a government warning. Social media users called on Church followers to participate.
The split within the church, followed by the majority of Ethiopia's more than 110 million people, came after church members in Oromia called a new synod on January 22, claiming they must practice their faith in the local languages. The church ex-communicated several church officials involved in the split.
PEACE TALKS BEGIN IN SOUTH AFRICA TO END TIGRAY CONFLICT IN ETHIOPIA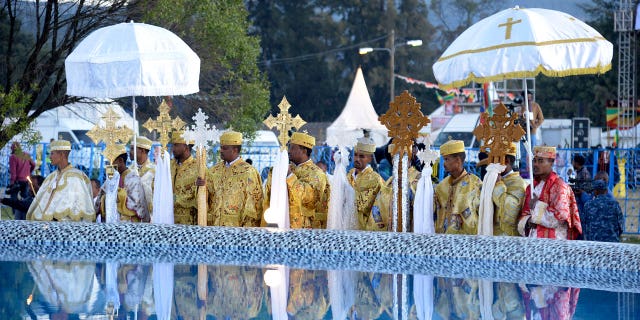 CLICK HERE TO GET THE FOX NEWS APP
Prime Minister Abiy Ahmed has urged church members to resolve their differences and said the government would not interfere. But many supporters of the church accuse the prime minister, an ethnic Oromo and a Protestant, of undermining the church and siding with the breakaway synod.
On Friday, the church said talks were underway between Abiy and the church's patriarch over the controversy that has gripped many parts of the country.
Earlier in the week, rallies, some of them violent, erupted in several dozen cities, mainly in Oromia and the outskirts of the capital Addis Ababa.
On Friday, the government-appointed Ethiopian Human Rights Commission said at least eight people were killed by security forces in Shaashamane in the Oromia region on Saturday. It was said that many people had been arrested.
The government accused unnamed groups of "using armed force to shake the government" in a statement on Thursday. It said the government had begun "to bring to justice those who take part in the movement".
https://www.foxnews.com/world/ethiopia-suspends-social-media-amid-church-split-tensions Ethiopia suspends social media amid tensions between church schisms