ESPN's Stephen A. Smith likens the Celtics' suspension of coach Ime Udoka to police brutality
The Boston Celtics suspended Ime Udoka for the 2022-23 season after it was revealed he was allegedly having an affair with a subordinate in the organization.
Despite saying he should have been sacked (the Celtics removed Joe Mazzulla's title earlier on Thursday), Stephen A. Smith wasn't thrilled with how the organization handled the controversy.
Speaking to Jay Williams on ESPN's "First Take," the two shared the thought that the Celtics "could have handled it differently," but Udoka's race played a role in the matter.
CLICK HERE FOR MORE SPORTS COVERAGE ON FOXNEWS.COM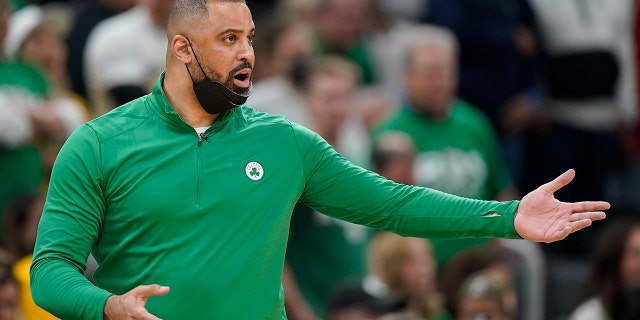 "They took him to Front Street. With his personal stuff, and I know of many instances where that's never happened to people who look a lot different than me or you," Smith said. "Here I make people uncomfortable and I don't care. Y'all are full of it and it really pisses me off."
Smith added, "We cannot acquit Ime Udoka," but went a step further and compared Udoka's suspension to police brutality against black people in America.
"What we can do is point out the inconsistency. When you talk about black people and what we really strive for, you talk about fair and equal treatment. Not only according to the law, but also according to the point. No matter how disgusting it may be to us as a people, if you do to everyone what you do to us, we will continue like this: 'This is how it works.'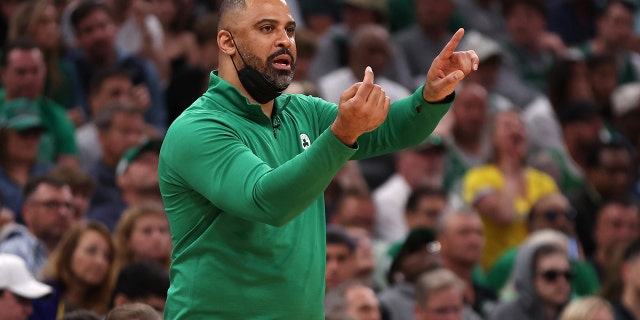 KEVIN LOVE, CAVS SEEM LIKELY TO SPLIT AFTER OFFICIAL DOWNPLAYED BUYOUT TALKS: REPORT
"When we talk about police brutality, what are we talking about here? We're talking about the fact that unarmed black people get shot, but white people shoot cops and get arrested. murder people and get arrested. Getting stopped at Burger King for screaming out loud. We talk about the injustice of the treatment. Obviously a case like this has nothing to do with the violence I just mentioned.
'But we're talking about the injustice, the inequality, the inconsistency and the blatant hypocrisy that exists in this world.' Damn right, he shouldn't have done it! Damn right, he should have been fired! Good! I agree, no problem."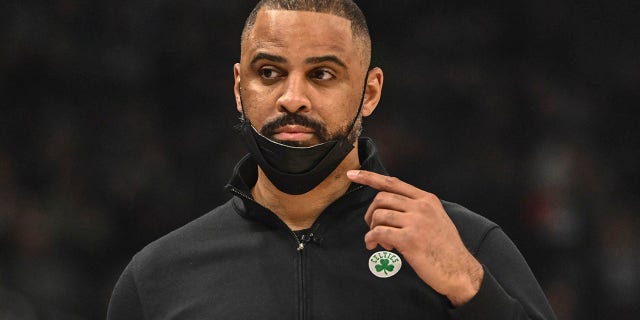 CLICK HERE TO GET THE FOX NEWS APP
The Celtics reached the NBA Finals last season, which was Udoka's first season as head coach. They're 42-17 with Mazzulla, good for first place in the Eastern Conference.
https://www.foxnews.com/sports/espns-stephen-a-smith-likens-celtics-suspending-coach-ime-udoka-police-brutality ESPN's Stephen A. Smith likens the Celtics' suspension of coach Ime Udoka to police brutality