Duke seeths with rage when crucial foul call on Virginia is flagged down; Cavaliers win in overtime
A crucial ACC men's basketball match Saturday night between No. 8 Virginia and the unranked Duke ended in a controversial game.
Duke had a chance to move up two points after regulation time was up.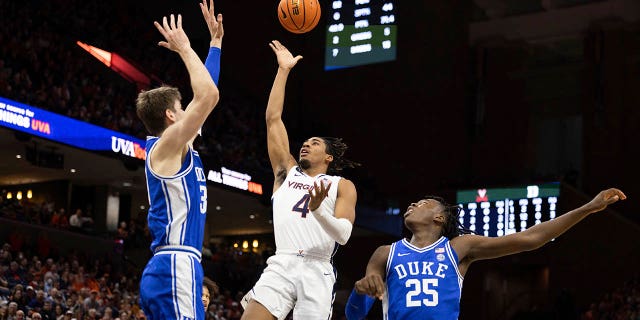 Kyle Filipowski cut to the basket and received a nice bounce pass to set him up for a drive. Catching the ball, Filipowski made a move and went up to dunk.
He was hit on the edge by two Cavaliers defenders, and officials called a foul after time was up.
CLICK HERE FOR MORE SPORTS COVERAGE ON FOXNEWS.COM
It seemed Filipowski pulled a foul before time was up. However, officials repeated the moment and found that the foul was called after time had expired. The game was still tied at 58-58 and Reece Beekman was credited with a block against the Duke Big Man.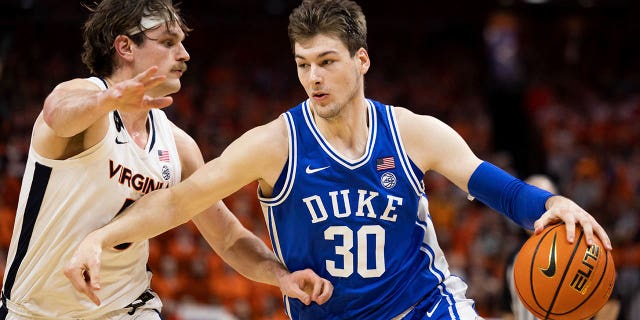 Virginia beat Duke 11-4 in overtime to win the game 69-62.
But it was the call that was the main topic of conversation.
PORTLAND STATE MAKES SHOT OF THE YEAR AS UNUSUAL BUZZER-BEATER STUNS NORTHERN ARIZONA
"I'd still like an explanation of exactly what happened, you know, and I don't have any clarity on that," said Duke coach Jon Scheyer. "He made a great play attacking the basket and there's no doubt he smacks those free throws in my mind.
"They told me after the fact that the call was made after the buzzer and you can see the ball left his hands before zero. So I don't know exactly what the rule is."
Armaan Franklin led Virginia to victory by 23 points.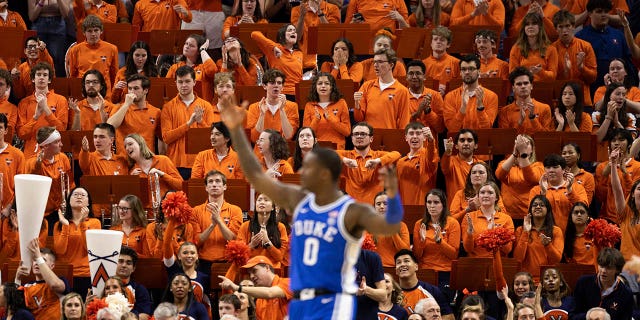 CLICK HERE TO GET THE FOX NEWS APP
Duke's Jeremy Roach led his team by 16 points.
The Associated Press contributed to this report.
https://www.foxnews.com/sports/duke-fumes-crucial-foul-call-vs-virginia-gets-waved-off-cavaliers-win-overtime Duke seeths with rage when crucial foul call on Virginia is flagged down; Cavaliers win in overtime