"Did I vote for it?": Feinstein was reportedly confused by her own voting as a judge's nominee
California Democratic Sen. Dianne Feinstein, who announced earlier this week that she will not seek reelection in 2024, appeared confused over what action to take regarding a two-vote streak in the Senate, according to a report Wednesday had taken.
"Did I vote for it?" Feinstein asked her longtime chief of staff, David Grannis, about a vote to approve a judge nominee for the Bundesbank, Business Insider reported.
Grannis, who had previously stated that votes on Biden's appointments would take place throughout the day, according to the Feinstein outlet, replied: "No."
Describing the "most harrowing part of the public episode," the outlet reported that Grannis was trying to help Feinstein understand what she needed to know about events that took place later that day, but the California senator, who at 89 was the oldest served in the chamber She asked about something that had happened just before.
Sen. DIANNE FEINSTEIN APPEARS TO BE IEDED ON HER RETIREMENT ANNOUNCEMENT DURING REPORTER GAGGLE: REPORTS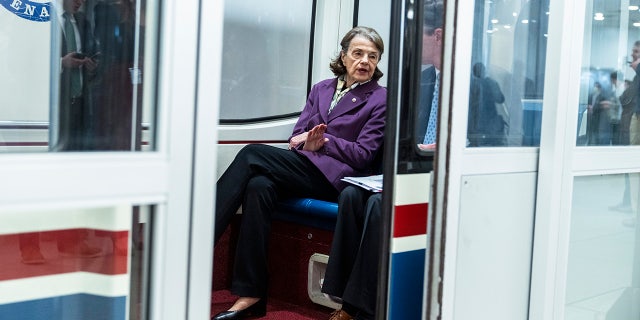 Fox News Digital did not receive an immediate response from Feinstein's office regarding the alleged incident.
Feinstein's alleged testimony Wednesday isn't the first instance to raise questions about her memory and cognitive abilities.
Feinstein, the longest-serving senator with a career in politics spanning more than 60 years, said Tuesday that she is not seeking a seventh term and intends to "get as much as possible for California by the end of next year when my term ends." " in 2025.
Following the announcement, Feinstein appeared unaware of her own resignation, telling reporters at the Capitol that she had not made a decision about her future, despite announcing just hours earlier that she would not seek re-election.
According to multiple reports, a Feinstein aide was quick to tell the senator that a statement had already been issued regarding her resignation, prompting her to say she was unaware the information had been released.
"Asked by reporters about her resignation announcement, [Feinstein] says, "If I haven't made that decision, I haven't published anything." A staffer then informed the senator that a statement had been released. Feinstein responded and said, 'I didn't know they published it,'" one reporter wrote, later clarifying that he meant "retire" rather than "retire."
DIANNE FEINSTEIN ANNOUNCES SHE WILL NOT RE-ELECT IN 2024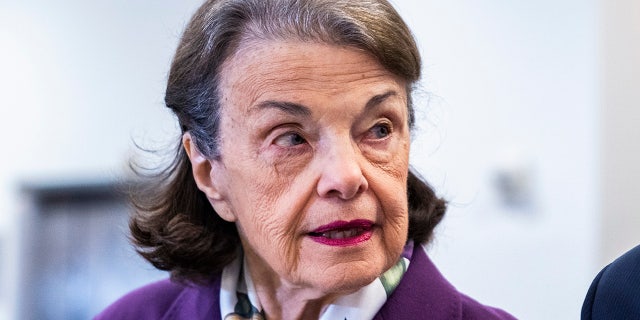 According to another Raw Story report, which included an audio clip of Feinstein speaking to a reporter, she was completely unaware that she was retiring.
"Oh no, I'm not announcing anything. I will someday," Feinstein told the outlet in an interview just an hour after announcing her retirement.
Fox News Digital reached out to Feinstein's office for comment and received a statement from a spokesman who traced the confusion to the timing of the retirement announcement.
"The senator has approved it going out today, just confusion over the timing. The senator was out of office for voting, a meeting, lunch and other voting when the announcement was sent," the spokesman said.
CLICK HERE TO GET THE FOX NEWS APP
Last year, a number of Feinstein's Senate peers expressed anonymously Worried that her memory would fail and she would no longer be able to serve.
Fox News' Brandon Gillespie contributed to this article.
https://www.foxnews.com/politics/feinstein-reportedly-confused-about-her-own-judicial-nominee-vote "Did I vote for it?": Feinstein was reportedly confused by her own voting as a judge's nominee