Lifestyle
Comic: An illustrator returns to her roots through vegan Chilean recipes
As first-generation American Latinos, it can be difficult to stay connected to the cuisine of your home country. This is especially true for Fabiola Lara, a Chilean American illustrator, podcaster and YouTuber who came to the USA when he was only 7 months old. Between the distance to South America and the lack of Chilean restaurants in the Northeast, Lara realized she hadn't eaten traditional Chilean bread in at least a decade — partly because of her veganism. We asked Lara, who lives in Philadelphia, to share her experience of rediscovering her roots through vegan Chilean YouTube recipes in illustrations.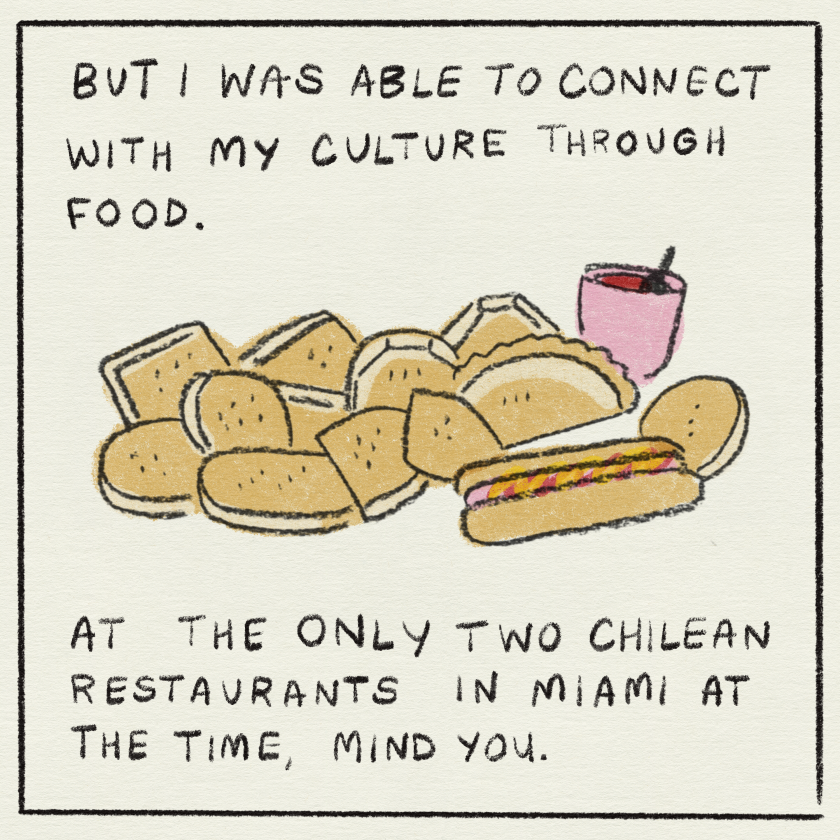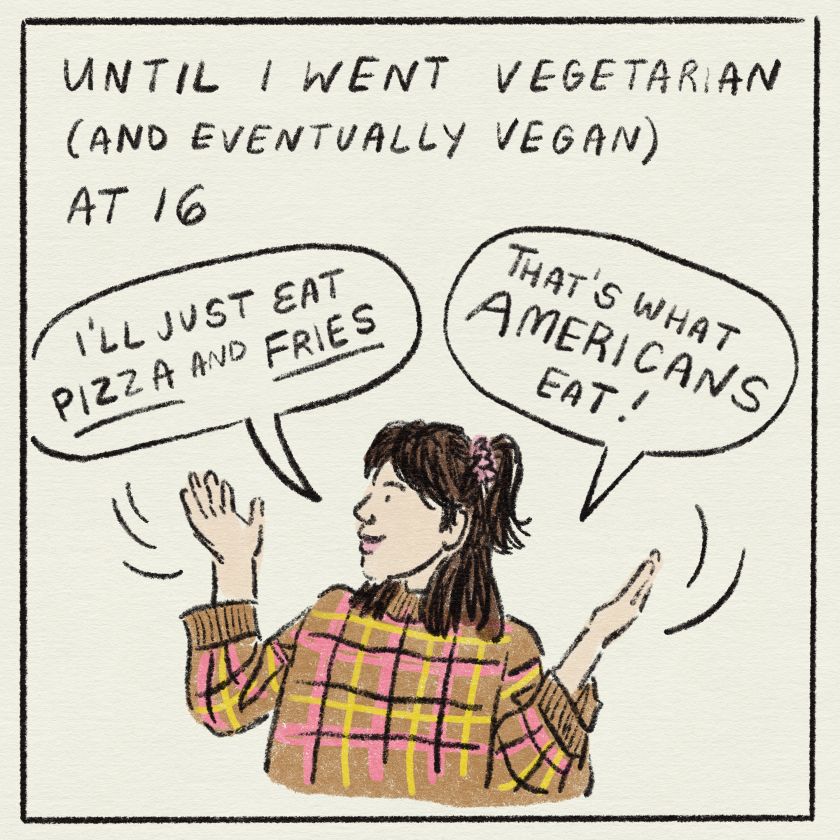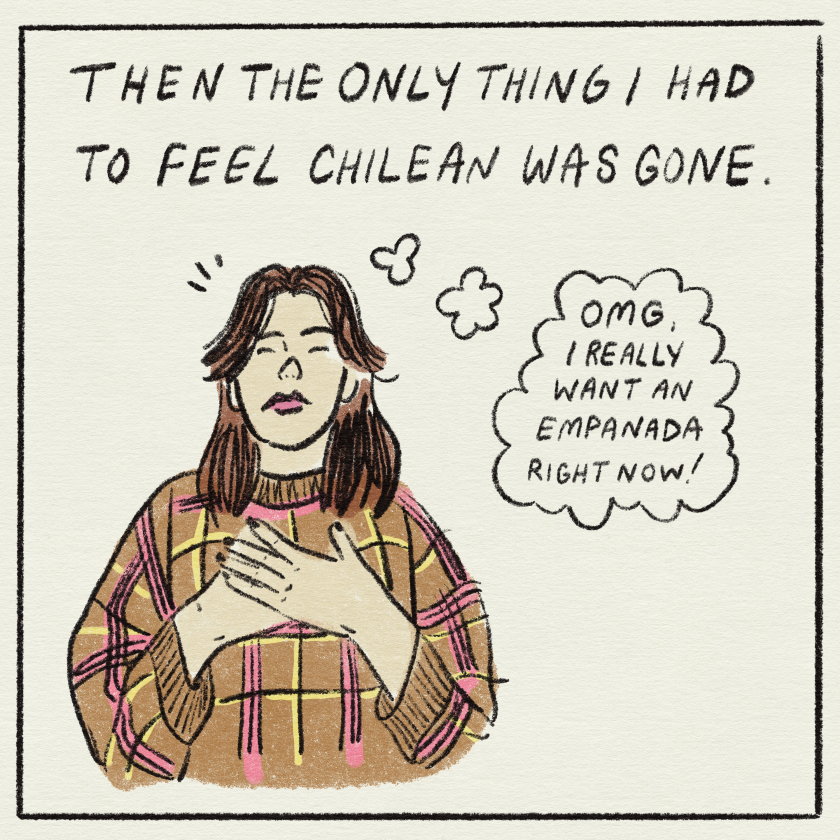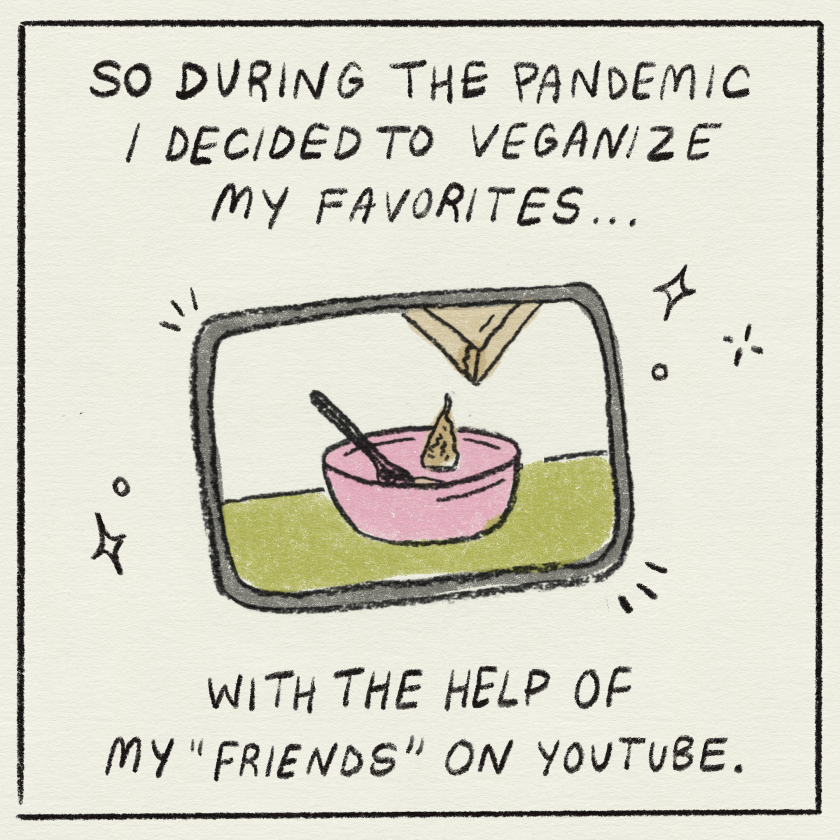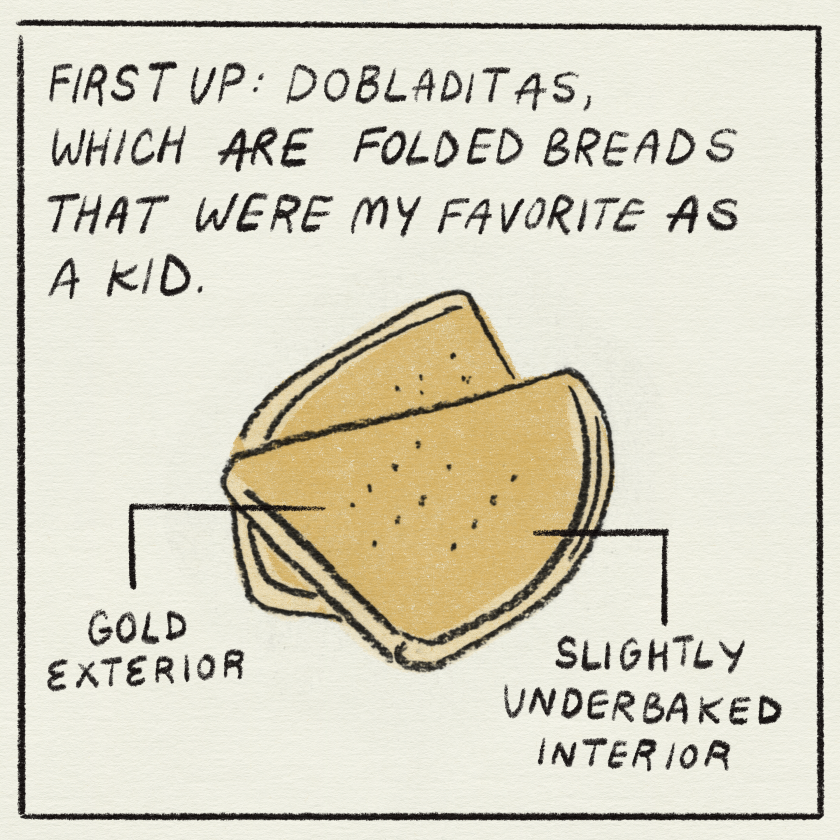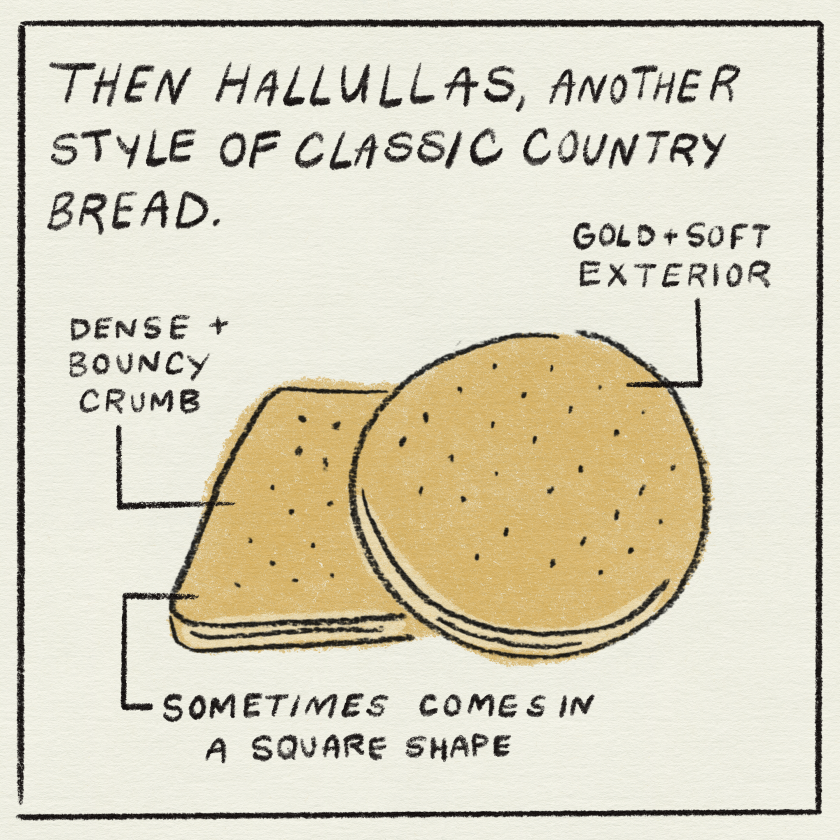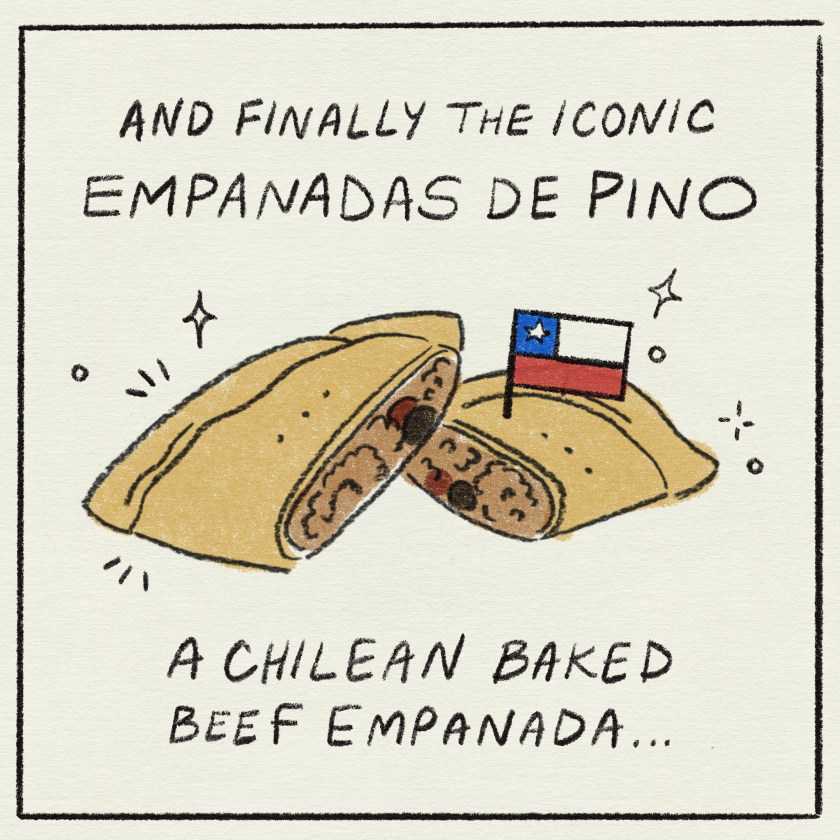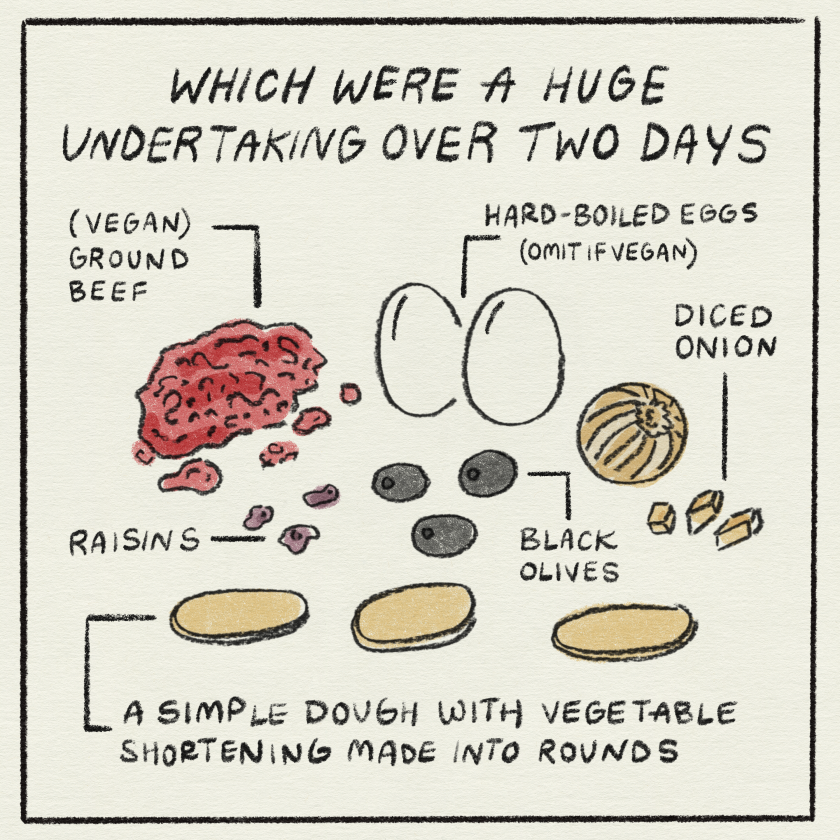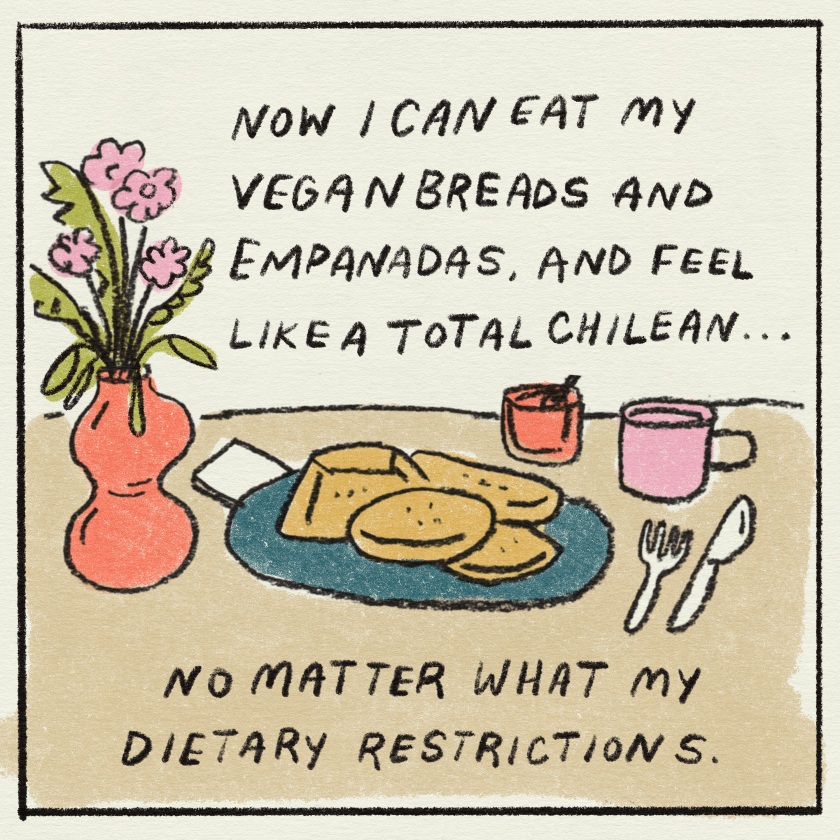 Would you like to learn how to prepare these classic Chilean dishes? Here are three YouTuber videos that Fabiola Lara swears by:
Chilean Dobladitas:
"This is my favorite recipe for dobladitas, a Chilean bread that's folded twice to get four folds. These folds result in a loaf with a slightly undercooked inside and a golden outside. This is a great bread for breakfast or tea time. If you're interested in veganizing this recipe, simply substitute vegan butter for the butter and swap the egg milk for a 1:1 coconut oil/vegan plant-based milk mixture."
Chilean Hallulas:
"This is another traditional Chilean country bread that has a dense crumb and a golden exterior. This type of bread, unlike the dobladita, is commonly eaten on its own or used in a variety of sandwiches. Just remember to use a vegan butter/margarine instead of a dairy margarine for this recipe."
Chilean Empanadas de Pino:
"This is the most ambitious vegan recipe of all, but just use your favorite vegan ground beef like Beyond Meat or Impossible Burger Grounds as the base of the filling. Once you've made your empanada, you can omit the hard-boiled egg or try making one with tofu—if you dare. Fill the empanada as directed and again swap out the egg wash for a 1:1 combination of coconut oil and plant-based milk. Follow this video for a really good breakdown of the process."
Newsletter
The Latinx Experience recorded
Subscribe to the Latinx Files newsletter for stories that capture diversity in our communities.
You may occasionally receive promotional content from the Los Angeles Times.
Fabiola Lara is a first generation Chilean American illustrator, podcaster and YouTuber based in Philly. "With my work, I love documenting everyday life through colorful and seemingly undone illustrations. I also host a podcast called 'Drawing in Spanish' in which I interview prominent Latin American visual artists and designers about their cultural identities and artworks to increase the presence of Latinx in art and media."
https://www.latimes.com/food/story/2022-02-25/comic-an-illustrator-reconnects-to-her-roots-through-vegan-chilean-recipes Comic: An illustrator returns to her roots through vegan Chilean recipes