British anti-refugee protest turns hostile, 3 arrests
A protest outside a hotel housing asylum seekers in north-west England erupted into violence on Friday, with projectiles being thrown and a police van set on fire.
Merseyside Police said three people had been arrested over "incidents of disorder" near the Suites Hotel in Knowsley, near Liverpool.
The force said there was an "initially peaceful" protest outside the hotel, as well as a counter-protest by protesters supporting refugees.
UK ANNOUNCES DEAL TO SEND ILLEGAL MIGRANTS TO RWANDA, SAYS IT WILL BE MADE POSSIBLE BY BREXIT
Police said there were no reports of serious injuries but called the violence "completely unacceptable".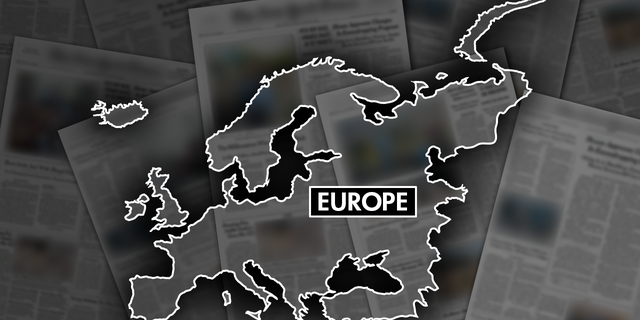 Local lawmaker George Howarth said the demonstration was sparked by "an alleged incident on social media".
"The people of Knowsley are not fanatics and welcome people fleeing some of the most dangerous places on earth in search of somewhere safe," he said. "Those who are demonstrating against refugees at this protest tonight do not represent this community."
MIGRANTS REMAIN TANKED ON NYC STREET AFTER NEARLY 48 HOURS TO PROTEST AGAINST WITHDRAWAL OF FREE STAYS IN LUXURY HOTEL
Britain is taking fewer asylum seekers than some of its European neighbors, including France and Germany, but has seen a sharp rise in the number of people trying to cross the English Channel via dinghies and other small boats.
More than 45,000 people reached the UK this way in 2022, and most applied for asylum. The system for examining asylum applications has stalled due to political unrest and bureaucratic delays, leaving many migrants stranded in hotels or other temporary accommodation.
Channel crossings have become a hot political issue with the Conservative government promising to "stop the boats". Opponents accuse the government of demonizing desperate people fleeing war and poverty.
CLICK HERE TO GET THE FOX NEWS APP
In October, a processing center for new arrivals in Dover's Channel Port was set on fire by a police attacker allegedly motivated by far-right ideology. He killed himself after the attack.
https://www.foxnews.com/world/british-anti-refugee-protest-turns-hostile-3-arrested British anti-refugee protest turns hostile, 3 arrests