Born-Alive Act: Pelosi, Schumer melt together after new bill requires care for babies born during a failed abortion
Top Democratic lawmakers took to Twitter soon after passing the Born-Alive Abortion Survivors Protection Act, which requires doctors to care for babies born alive after a failed abortion, to criticize Republicans who supported the "extreme" law.
Former House Speaker Nancy Pelosi, D-Calif., Senate Minority Leader Chuck Schumer, D-NY, and Vice President Kamala Harris were among those who responded.
"Rather than join the Democrats today in condemning all political violence, [House Republicans] decided to advance their extreme anti-choice agenda," Pelosi tweeted Wednesday.
She added, "Democrats believe everyone deserves the freedom to access reproductive health services — without fear of violence, intimidation or harassment."
REPUBLICANS CONDEMN PRO-CHOICE ACTIVISTS VIOLENCE AFTER ROE ROLLBACK WITH DETERMINATION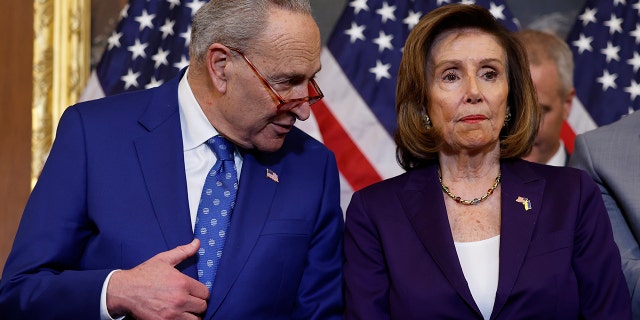 Pelosi, who resigned from the Democratic leadership after Republicans regained a majority in the 2022 midterm election, repeated her remarks in a second tweet.
"Democrats will always defend reproductive freedoms against extreme Republicans who disregard a woman's right to choose the size and timing of her family," she said. And: "These are serious, personal decisions that must be made by women, guided by faith, doctor and family – not by politicians."
Schumer, who did not vote on the bill as a senator, reacted similarly.
"The Republican-controlled MAGA House of Representatives is flaunting its extreme views on women's health with legislation that does not even have the support of the American people," he wrote.
KAMALA HARRIS FREQUENTLY CALLS BORN, BORN ALIVE ACTION "EXTREME", CLAIMS THAT IT ENDANGERS REPRODUCTIVE RIGHTS
The Vice President also expressed her opinion.
"House Republicans today passed extreme legislation that will further endanger our nation's right to reproductive health care," Harris tweeted. "This is yet another attempt by the Republican legislature to control women's bodies."
The Born-Alive Abortion Survivors Protection Act states that any child born alive after an attempted abortion or who survives the abortion is a "legal entity for all purposes under the laws of the United States."
Physicians and medical personnel would have to keep the child alive, as a "reasonably diligent and conscientious physician would do for any other child born alive". A child born in an abortion clinic that does not have adequate care facilities would be responsible for transporting the child to a hospital.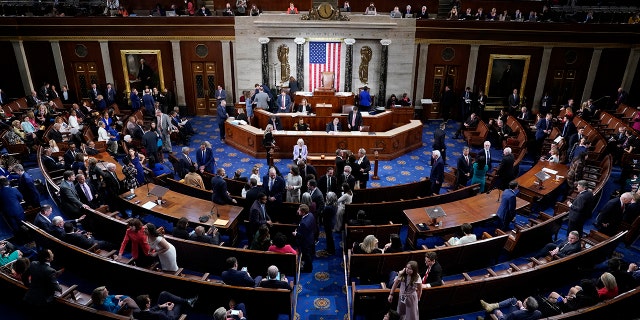 Doctors and nurses are already prohibited from refusing to provide care to people.
Almost all Democrats in the House of Representatives voted Wednesday against the bill, which passed 220-210.
210 DEMOCRATS VOTE AGAINST A LAW REQUIRING MEDICAL CARE FOR LIVEBORNS OF ATTEMPTED ABORTION
All the "no" votes came from Democrats who claim the bill could put more children at risk or further complicate medical decisions.
Rep. Henry Cuellar, a Texas Democrat, voted in favor of the bill, while Rep. Vicente Gonzalez, also from Texas, voted "present."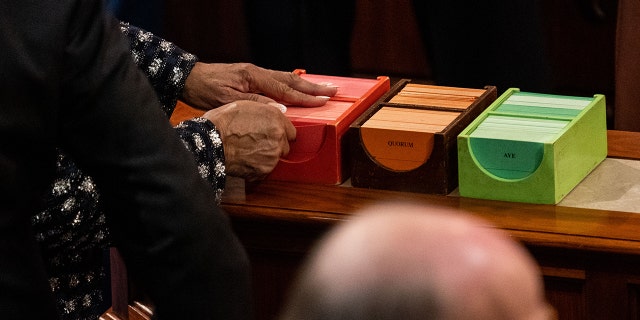 Other Democratic leaders in the chamber echoed comments made by Pelosi, Schumer and Harris, criticizing Republicans for the "extreme" position.
House Minority Leader Hakeem Jeffries tweeted, "We will always defend a woman's freedom to make her own decisions regarding reproductive health."
Minority House Whip Katherine Clark, D-Mass., said the "extreme" bill was akin to an "assault on reproductive justice."
"Instead of building on our nation's legacy of progress, defending freedom and standing for equality, the extreme @HouseGOP has made attacking reproductive justice the cornerstone of its agenda," she wrote.
The Democratic Women's Committee also dressed in white to collectively show "opposition to the anti-abortion agenda of extreme MAGA Republicans."
Republicans struck a very different tone – claiming Democrats were the ones with an "extreme" view after opposing legislation aimed at keeping the live-born child alive and receiving normalized care .
Rep. Byron Donalds, R-Fla., a candidate for Speaker of the House, added several "stunned" emojis in a tweet saying Democrats oppose the Born Alive Act.
He later criticized Democrats for voting against a bill condemning attacks on pregnancy centers across the country.
He said: "So extreme is the Democrats' position on abortion that 209 members voted AGAINST a House resolution condemning recent attacks on anti-abortion institutions, groups and churches. Shameful."
Rep. Dan Crenshaw, R-Texas, added: "Tonight we voted on the Born Alive Act. He's totally uncontroversial to any normal person, but a hard NO from almost every Democrat in Congress. That's crazy."
"The Democrats are far too extreme on this issue and are NOT aligned with the American people. Not at all," he said. "The Born Alive Act protects babies born alive after an attempted abortion."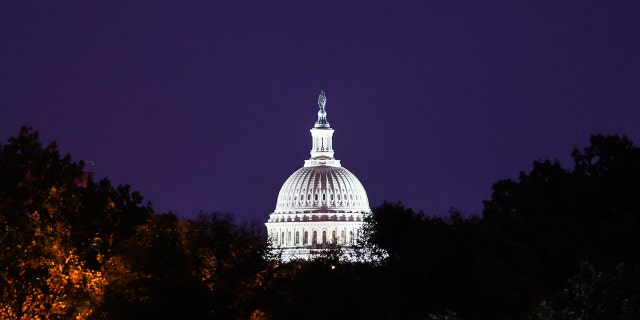 CRENSHAW RESPONDS TO CRITICISM AFTER LACK OF EARLY CONGRESSIVE VOTES ARE 'MORE IMPORTANT' FOR NAVY SEAL FUNERAL
And: "This makes it REQUIRED for health workers to provide survivors with the same medical care they would any other baby in order to save the child's life."
The Texas Republican concluded, "That should be very simple: you deserve to live."
CLICK HERE TO GET THE FOX NEWS APP
Rep. Lauren Boebert, R-Col. similarly called the Democratic position "sick and radical".
The Born Alive Act is unlikely to vacate the Senate, where Democratic members control.
https://www.foxnews.com/politics/born-alive-act-pelosi-schumer-melt-down-new-bill-care-babies-born-abortion Born-Alive Act: Pelosi, Schumer melt together after new bill requires care for babies born during a failed abortion