Biden urged to address the nation about the "very real threat" posed by Chinese spy ships: Anthony Tata
pension Brig. Gen. Anthony Tata joined Lawrence Jones in a Fox News Alert to urge President Biden to address the aircraft situation to make up for his administration's lack of "transparency."
As reports surface that the US military shot down a third "height object" over North America on Saturday, the Biden administration's calls for clarity grow louder.
CHINA mocks Biden for shooting down balloons with fighter jets: 'HYSTERICAL', 'RIDICULOUSLY TEEN'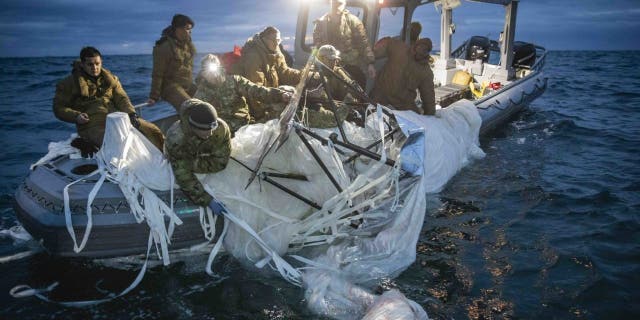 "Something is clearly afoot. These are most likely more Chinese spy balloons and so the government really needs to communicate with the American people," Tata said. "The lack of transparency, the lack of information is really staggering, and it's so public that the President should come on TV and talk about it, as far as he knows what happened."
He mentioned the historical use of high-altitude aircraft and balloons for military purposes, expressing concerns that these sightings pose a "very real threat" to US national security.
DEMS JOIN GOP TO CONDEMN CHINA'S SURVEY FLIGHT TO REQUEST MORE INFORMATION FROM BIDEN
"We just have to go back to World War II when Japan used balloons to bomb the west coast. So it's not a new tactic China might be using to send these balloons to conduct missions that may involve electronic jamming or gathering. or a variety of other types of missions from a payload suite that could be below us that a satellite cannot.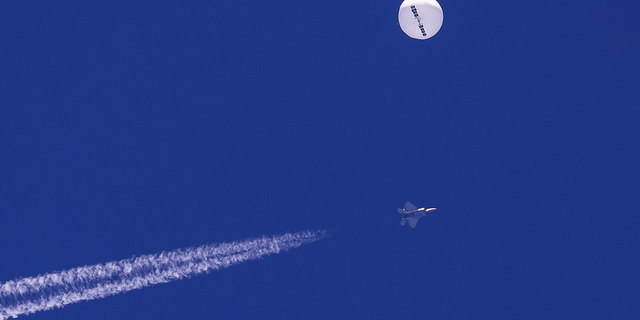 Tata continued his plea for transparency by urging leading lawmakers to put aside the current political division and confront the Chinese threat together.
China accuses the US of lying to the world about spy surveillance planes
"This is a perfect time to rally and unite the country because we have an external threat in China, which means you can't dismiss this as, 'Oh, that's just some balloons.' Maybe, but you know, if we have three, possibly four, that's on the order of something that China might be preparing for," he said.
"And they collect [information] so they can make better decisions [the] use of their military force," Tata added. "Why would they rally over Montana? Well, that's where a lot of our nuclear silos are in North Dakota and so on, and I think it's a real issue that this President needs to talk about with the American people."
CLICK HERE TO GET THE FOX NEWS APP
https://www.foxnews.com/media/biden-urged-address-nation-very-real-threat-chinese-spy-craft-anthony-tata Biden urged to address the nation about the "very real threat" posed by Chinese spy ships: Anthony Tata