Aftermath of Hurricane Ian: 83-year veteran joins FL's new homeless population
St James City, FL – Hurricane Ian destroyed more than 5,000 homes in Southwest Florida in late September and damaged nearly 30,000 others. Four months later, a new generation of homeless Americans emerges in Lee County.
"People are out here on the streets. They just live in inequality," said Robert McCall, an 83-year veteran who is currently homeless in Lee County. "They've taken care of themselves up to this point, but then they get the big disappointment, and it's the end of their lives."
Robert McCall is homeless for the first time in his life. Hurricane Ian destroyed the veteran's home as the Category 4 hurricane hit southwest Florida with a record storm surge.
"My wife is 85, I'm 83. I didn't want to go out and buy a hotel, motel or anything until we figured out where we stand on our insurance because I didn't want to spend a lot of money and find out they didn't pay would. So we slept in our car for 36 days," McCall said.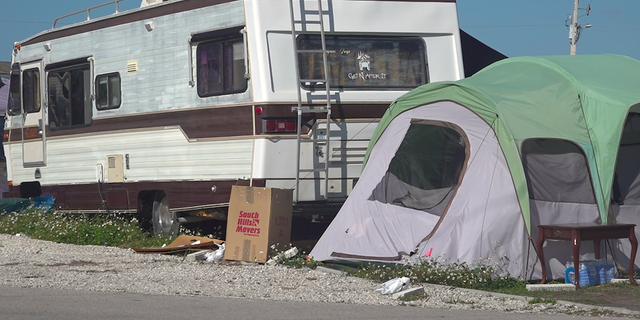 The family is currently awaiting an insurance check before deciding on next steps. They sleep among cars, tents, and a donated RV on Pine Island.
"Every time we called the insurance company … they didn't even give our claim number, who we were or anything. They said we just had to wait," McCall said. "This is not the country I grew up in. The insurance companies, I think, have let everyone down because of course everyone is waiting for money to see where they are or to do something with it. We wouldn't be here immediately if we get it in time they'll say they're overwhelmed and everything else but these storms and these disasters have been around for many years and there's no reason why our federal government and these insurance companies couldn't reply in a timely manner."
Beacon of Hope, a Lee County nonprofit, is counting how many residents are homeless due to the hurricane. Early estimates show that hundreds of former homeowners are now living in tents or their cars, and countless more live in moldy homes that have already been demolished.
"They promised me a FEMA trailer right off the bat about four months ago," said Nicole Williams, a Pine Island resident. "They don't have a timeline for me, nor have they responded to continued rental support, forcing me to live in a derelict home."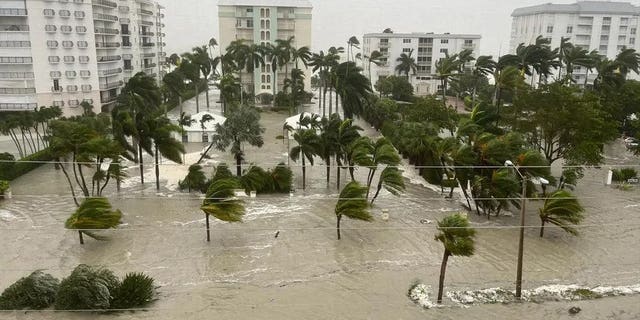 Nicole Williams moved back into her Pine Island home, even though the house was covered in mold. Willams surfed the couch and stayed with friends for months while waiting for a FEMA trailer, but the trailer never arrived.
"I've had mental breakdowns so many times you have no idea. Like I said I've been blessed beyond belief otherwise I wouldn't still be here if it weren't for my friends but living on your boyfriends couch or in their spare laundry room. It will. Those blessings will carry you and all you want to do is come home and have a home and have that peace and serenity and sanctuary. This shall be yours," Williams said in an emotional interview outside her home. "I think our federal government must answer for the fact that it has harmed its people by not doing its job on time."
Tens of thousands of homes were damaged in Lee County after Hurricane Ian. Volunteers believe Southwest Florida's housing crisis is far from over.
"There are so many people who need help. There are people who have fallen through the cracks, their basic needs are still not being met," said Dana Dodson, Director of CPE – Project Hope. "We're trying to raise awareness and get other outside agencies to support us, especially here on Pine Island."
Hurricane victims return to destroyed homes as death toll continues to rise
Dana Dodson is Director and Project Manager for CPE – Project Hope. The organization provides psychiatric services to those affected by Hurricane Ian as part of the disaster relief effort. Dodson serves some of Hurricane Ian's hardest-hit areas: Lee, Hendry, Glades, and Collier Counties. The project manager also knows first-hand how Hurricane Ian devastated families in Southwest Florida.
"My personal experience… I came from Pennsylvania, I came here to do disaster relief. Like the residents here, the volunteers who come here have no shelter. So I live in my car. I spend time with friends I've met here in their houses, couchsurfing, I've also slept in tents. I basically slept wherever it was safe," Dodson said. "There is limited access to housing."
Dodson believes part of the solution is outreach to ensure Lee County is not forgotten during the long recovery process.
"I think what we're actually looking for is to raise awareness of the area. I think people don't realize the devastation that is still here. Many people realize that there are still people who have no place to live. There are still people whose basic needs are not met. There are still people without power on the islands and even in Fort Myers," Dodson said.
FEMA DIRECTOR DEFENDS LEE COUNTY, FLORIDA OFFICIALS HURRICANE IAN PREP: STORM WAS 'VERY UNPREDICTABLE':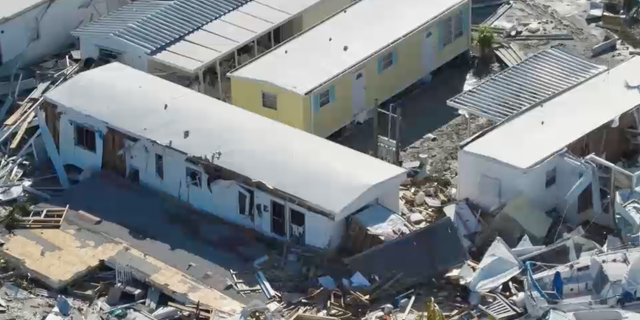 The Federal Emergency Management Agency has received more than 911,000 claims from survivors of Hurricane Ian in Florida in certain counties. Of these, 378,000 have received assistance through FEMA's Individual and Household Program. A FEMA spokesperson told Fox News that the remaining applicants may still be awaiting insurance settlements, submitting additional documentation, or may have been referred to another organization to meet their needs, such as. For example, our partners at the Small Business Administration or the US Department of Agriculture.
CLICK HERE TO GET THE FOX NEWS APP
Four months later, FEMA is still working to ship trailers to Southwest Florida for eligible families. To date, 226 households have been approved for caravans (101), mobile homes (71) or direct rental units (54). A further 299 caravan and RV units will be made ready for occupancy and site visits will be conducted for additional units.
"Following the immediate response to Hurricane Ian, one of FEMA's top priorities is to provide temporary housing for applicants who are unable to live in their homes due to damage from Hurricane Ian," the agency said. "FEMA has provided nearly 68,000 Hurricane Ian-affected households with funds for rental assistance or basic repairs to their storm-damaged homes. To date, more than 4,500 households have participated in temporary hotel stays paid for by FEMA while FEMA's direct rental program secures 333 units. FEMA is in the process of identifying applicants based on their location from their damaged home and household composition for potential units within reasonable commuting distances.
https://www.foxnews.com/us/hurricane-ian-aftermath-83-year-old-veteran-joins-new-homeless-population-fl Aftermath of Hurricane Ian: 83-year veteran joins FL's new homeless population