A time-wasting crackdown could mean the equivalent of three extra games
The sport's world governing body, FIFA, ordered referees to more accurately calculate the length of stoppages during last year's World Cup in Qatar, with a focus on goal celebrations, as well as injuries, VAR controls and substitutions.
These guidelines are set to be rolled out worldwide from July 1 after the International Football Association Board, which sets the rules of the game, gave the go-ahead at its annual general meeting last Saturday.
According to FIFPRO, the changes meant that matches in Qatar featured an average of 11.6 minutes of stoppage time, an increase of almost 60 per cent compared to the 2018 finals in Russia and an increase of around four minutes compared to the average of seven minutes compiled by FIFPRO Football Benchmark shows 34,000 games analyzed over the last four seasons.
The union examined the playing time of a select group of players who played in 60 or more games in the 2021/22 season and calculated that in this group the average added time of 11.6 means a likely 4.8 per cent increase in total minutes would per season.
For Tottenham and England striker Harry Kane, the report found that would equate to 2.6 extra games per season.
A poll of 64 players who attended the finals in Qatar showed 53 per cent were in favor of the crackdown, but FIFPRO said fixture planning must take into account the additional toll it will take on players.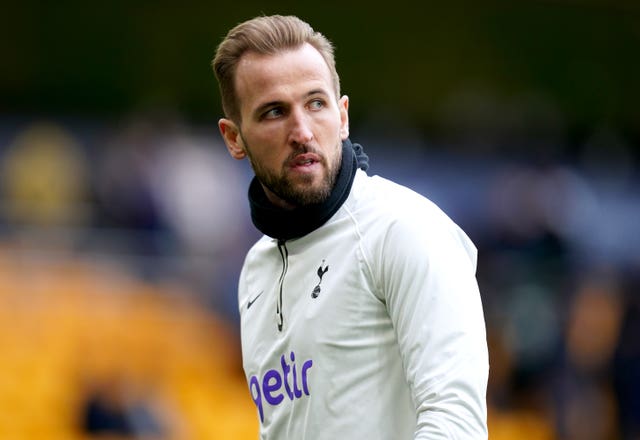 "The impact of this change on the workload cannot be dismissed," FIFPRO stated in its report.
"If this new interpretation were to become more widespread across all competitions, players would be forced to contend with longer effective playing times amidst their already congested game calendars."
FIFPRO Secretary General Jonas Baer-Hoffmann added: "We were as surprised by this one (before the World Cup) as everyone else. There was no real dialogue to alert us that this was going to happen.
"Unless the behavior is changed… what we're seeing now is it would add about three extra games to the year and that's pretty much in line with the Champions League reform, which has been widely criticized by people for what it does Calendar."
A BBC report revealed that the average time to be added in the first round of group matches in Qatar was 11 minutes and 8 seconds, falling to 10 minutes and 22 seconds in the second round of group matches before falling slightly to 10 :26 increase. In the knockout round it dropped to 8:49, the BBC noted.
Mark Bullingham, chief executive of the Football Association, a director at the IFAB, said on Saturday he expected the extra time in the Premier League to rise next season under new leadership but expected it to fall again quickly .
"The players (in Qatar) have realized that if they fall, time will increase, so there's no point in staying down," he said.
"We can't prove it, but it could be something. There were a lot of things there that were really positive to learn and I think the goal is to communicate that and get everyone involved and explain the benefits."
The FIFPRO report also examined the impact of the World Cup on players and their attitudes towards it.
Just 11 per cent said they would support a repeat World Cup in November and December amid reports that Saudi Arabia would like to co-host a 2030 winter finals.
86 percent of players said there should be at least 14 days of preparation time before a tournament, and 61 percent said there should be a 14 to 28 day recovery period afterwards.
There was just seven days of preparation time for many players heading to Qatar and FIFPRO found that 55 per cent of the players who took part in the finals had returned to club duties by 1 January.
44 percent felt extreme or increased physical fatigue in January compared to a normal season, while 53 percent reported an injury or felt more likely to suffer an injury this season due to the crowded calendar.
Baer-Hoffmann said: "Repeating what we had (in Qatar) is clearly not acceptable and should not be a viable option for anyone.
"If you're looking to pursue a Winter World Cup again, I think you need to have a conversation with the leagues so that they completely change their schedule and provide adequate training and recovery time before and after that tournament.
"But of course that would mean taking a two or two and a half month break from competition. I think it's unlikely they will agree to that."
https://www.heraldscotland.com/sport/23374225.time-wasting-crackdown-mean-equivalent-three-extra-games/?ref=rss A time-wasting crackdown could mean the equivalent of three extra games